Hungary is world famous for its thermal waters, and millions of people travel to Hungary to enjoy the healing and relaxing affects of these waters. There are about 1500 thermal springs throughout the country, and anywhere you go, you will find several wellness hotels, spas, thermal baths and swimming pools. The Bükkalja is no exception. Here is a list of thermal baths in the area, where you can relax in the hot water or get a refreshing massage.
Egerszalók – Sódomb (Salt hill)
Egerszalók has an attraction, a geological wonder, which is quite rare in the word: similar salt hills can be found in Turkey, at Pamukkale and in the Yellowstone National Park in the USA. How are these salt hills created? Thermal water of about 65 C erupts from the ground and limestone hills are created by the slowly flowing water, which has a high mineral content. People have been travelling to Egerszalók to heal in the hot thermal water and to enjoy the wonderful sight of the limestone formations since the 18th century. The rock formation has been growing for centuries.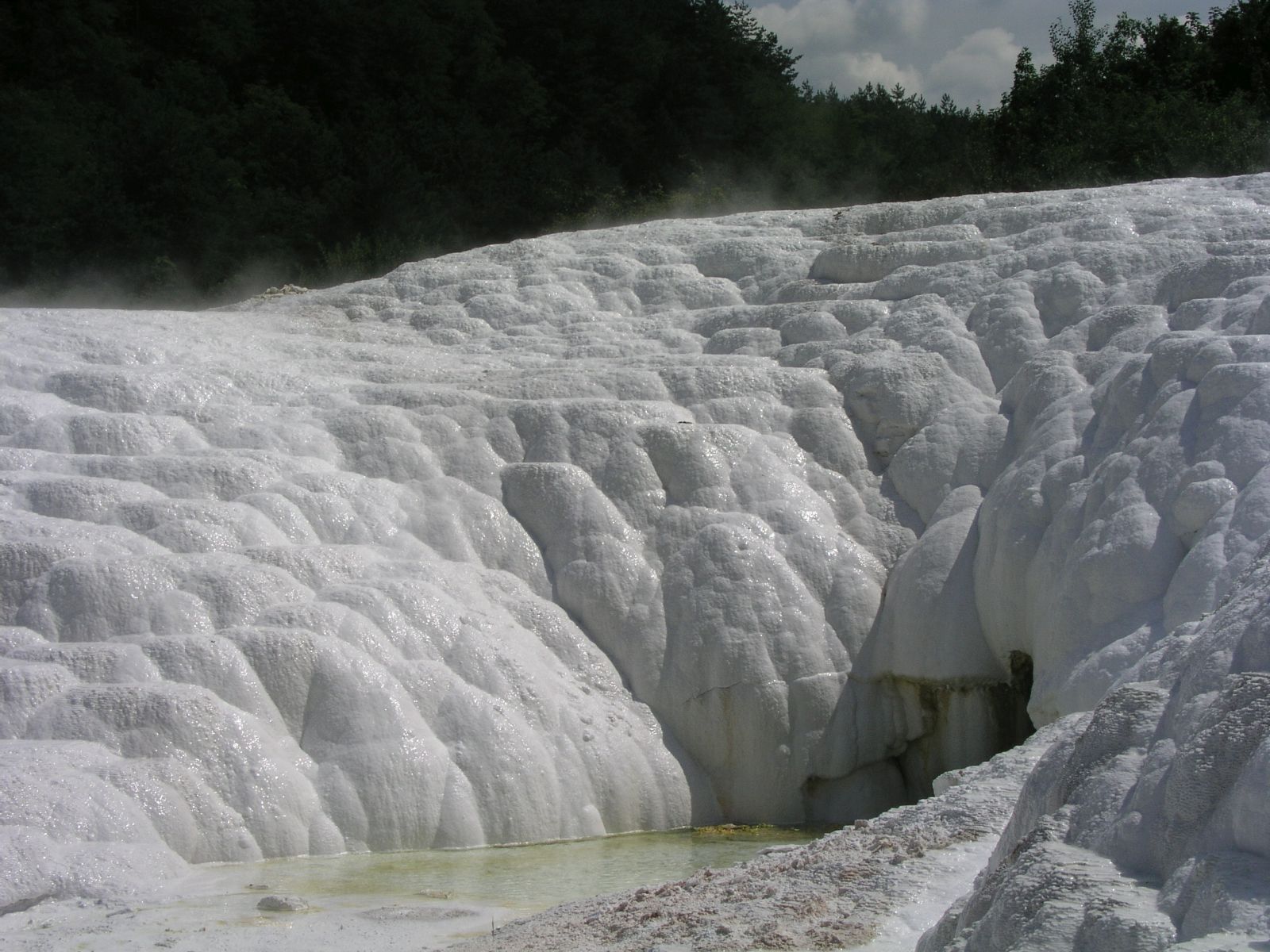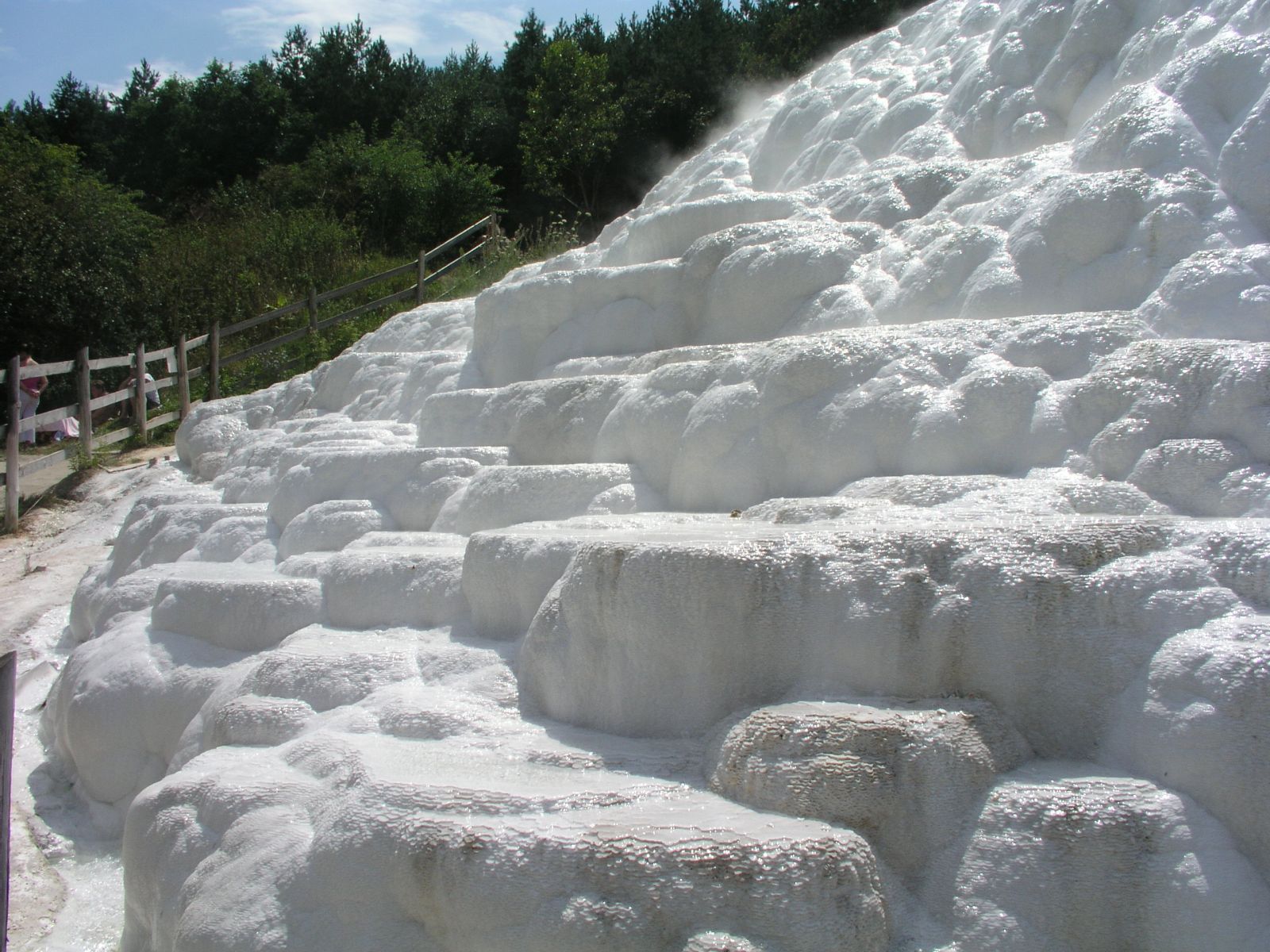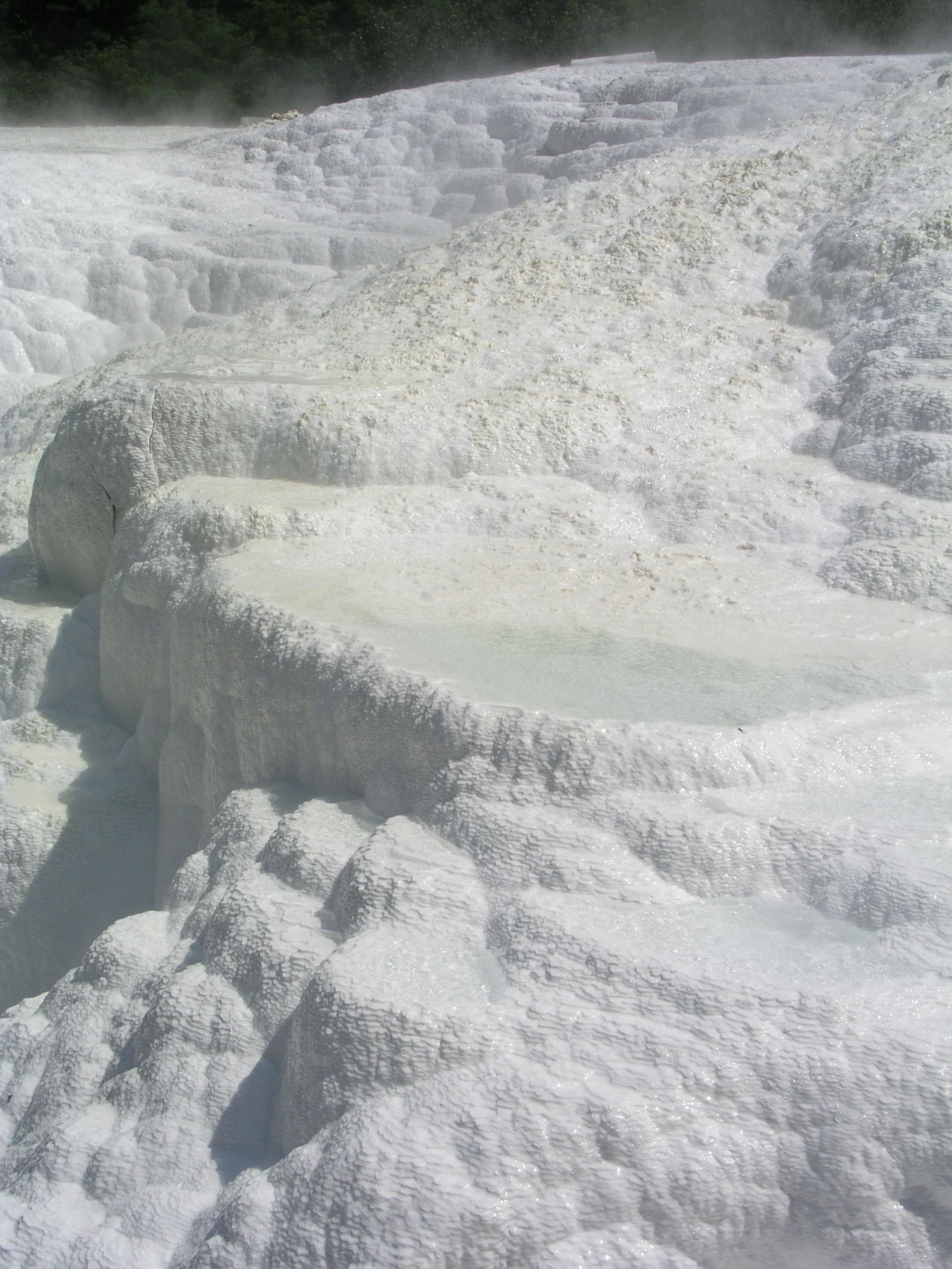 Demjén
In the small village of Demjén you will find two thermal areas. There is an artificial thermal lake, which was created to remind you of a mediterranean beach. With different pools, slides and other wellness services, it's suitable for adults and children as well.
On the other side of the village, in the thermal valley, an entire complex is waiting for you with several thermal pools, a huge cave bath and an aquapark with a great variety of water slides. Some of them are really steep and fast, so for brave ones only.
Eger
The thermal bath of Eger offers several thermal pools, a large swimming pool and slides, but our absolute favourite is the Turkish bath, which is unique in the Hungarian countryside. (You can find other Turkish baths in Budapest.) The story of the main Turkish pool dates back to the 17th century, it was built during the Ottoman occupation of Hungary. Other pools and other parts of the building have been added later. The beautiful Turkish dome was renovated in 1980, with about 200.000 golden mosaic pieces, quite an amazing sight! We love the authentic Turkish atmosphere, and highly recommend trying the traditional hamam treatment. Almost as good as in Istanbul. You should book in advance and it's better to arrive during the week to avoid crowds.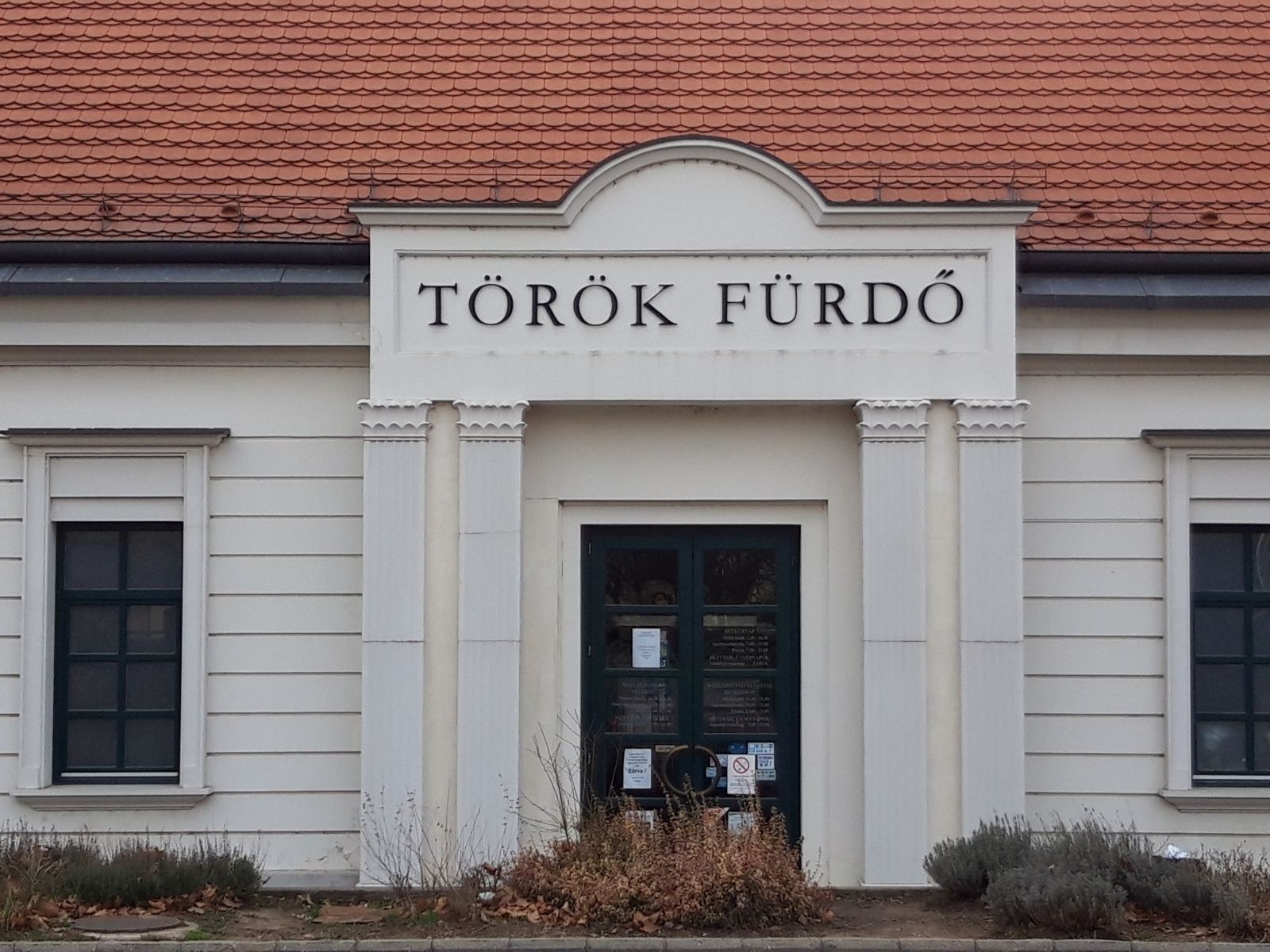 Bogács
Just like in so many places in Hungary, the thermal water of Bogács was found by accident. A company was looking for oil, drilling into the ground, but instead of oil they found hot thermal water, full of minerals. Travellers from all over Europe have been healing in the medicinal water of Bogács since the 1960s. Our family friends have a campsite and apartments in the village, and I remember when I was a child, their campsite was full of visitors from Germany, the Netherlands and other Western European countries. They drove to Hungary with their motorhomes and stayed in Bogács for months. They were mainly retired people of course, and with their Western European pension living in communist Hungary was really cheap. They had the healing water, lot of sunshine and the wonderful countryside around them, and they could enjoy the fabulous gastronomy as well.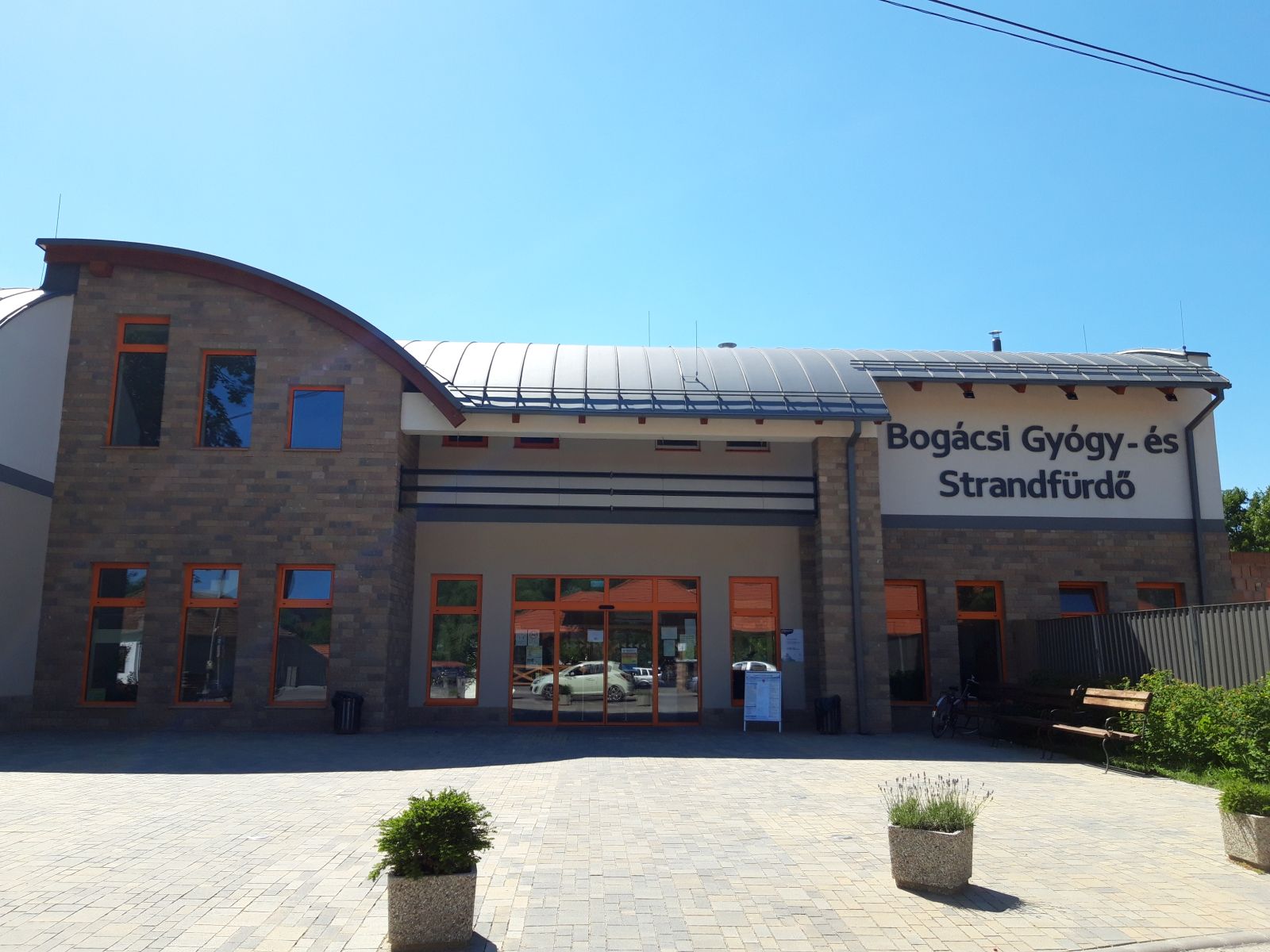 Mezőkövesd
In my childhood we often drove by the thermal bath of Mezőkövesd on our way to Grandma. When we could smell the strong, distinctive scent of the thermal water, we knew Grandma was not far away. The Zsóry Thermal Bath can be found 4 kilometers from the center of Mezőkövesd. People have been healing here for 80 years. A few years ago the entire bath got renovated, and now you can relax in 22 different pools. There are fun slides as well.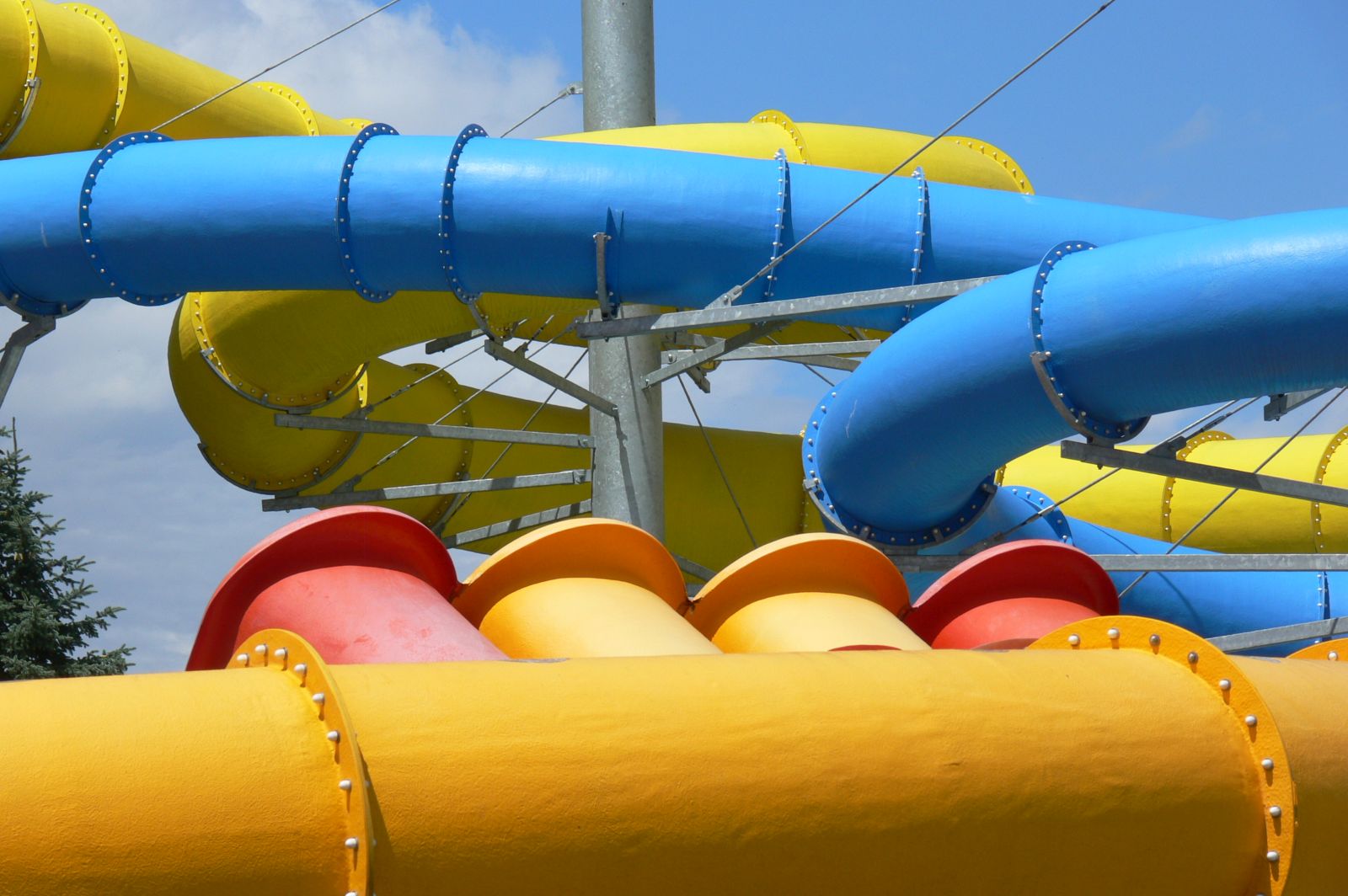 Read more about Bükkalja: