The gastronomy of Bükkalja fits perfectly into the landscape. More and more people go back to their roots and prepare wonderful local products, just like their grandparents did. You can shop for sweet jams, spicy cheeses and smoked ham at the local farmers' markets, all prepared the traditional way. For lunch and dinner choose between an oven made dish at a local house, a farm to table meal at the farm, or a fine dining option paired with great local wines.
Cherry of Szomolya
On the sunny slopes, besides the grapes, there is another plant that makes Szomolya famous: the black cherry of Szomolya. This ancient variety has a short stem and a big, crunchy fruit, almost black in colour. There used to be about 15.000 cherry trees in Szomolya, then they almost disappeared. For the past decades more and more local people have replanted these special trees, so the cherry of Szomolya has returned to the limelight.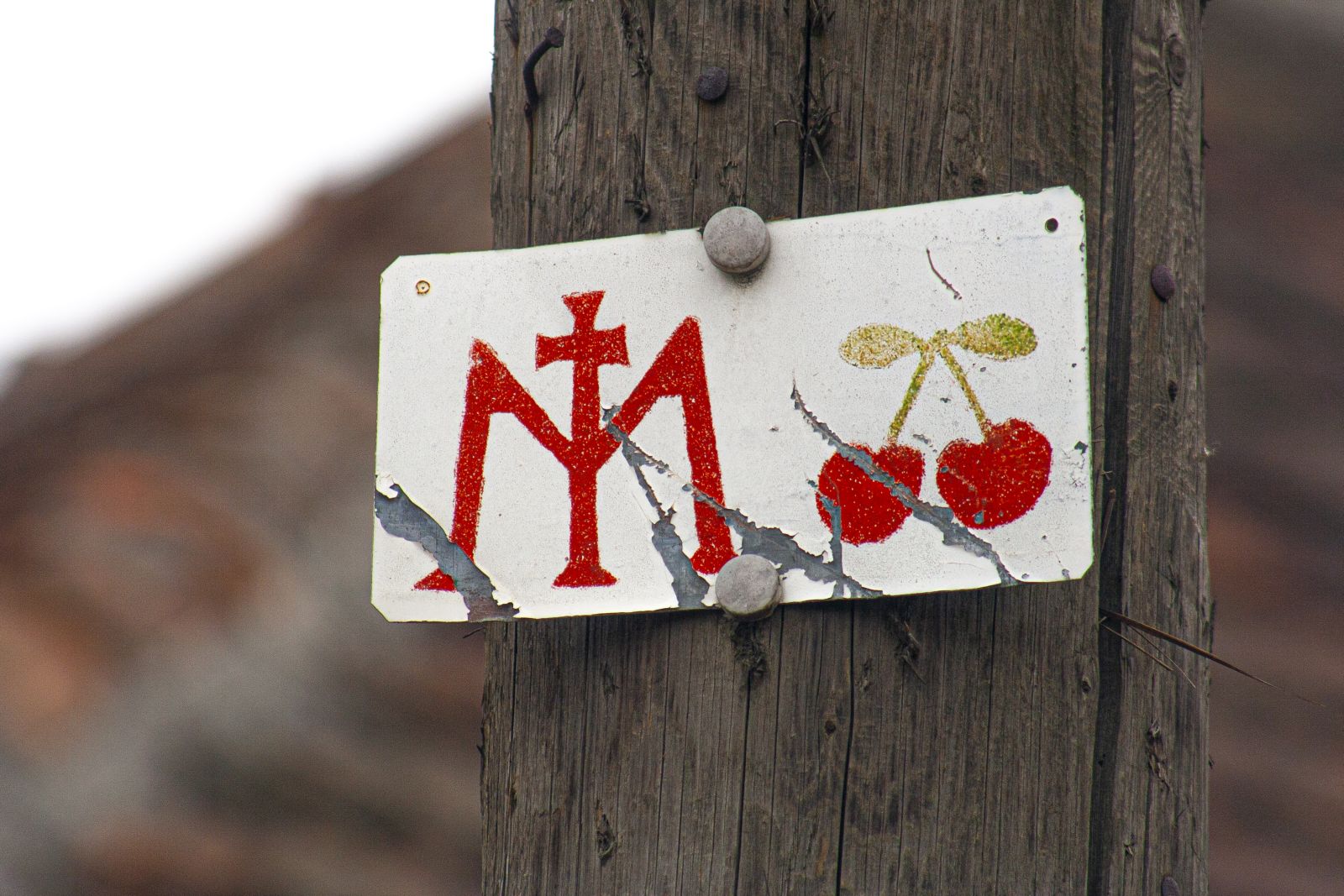 The fruit is very sweet, it's one of the most delicious cherry varieties in Hungary. It's used for making jam, pálinka (typical Hungarian fruit brandy) and even wine. It's often put into different cakes, my favourite is the strudel with cherry.
The potter, Emese, in the center of the village was also selling jam in a jar, it was so delicious we finished it within a day. Usually these jams don't have any added sugar. You can even see the cherry in the coat of arms of Szomolya. Every year there is a cherry festival in Szomolya around the middle of June, when the cherries are ripe. Since 2020 the black cherry of Szomolya has a protected designation of origin (PDO).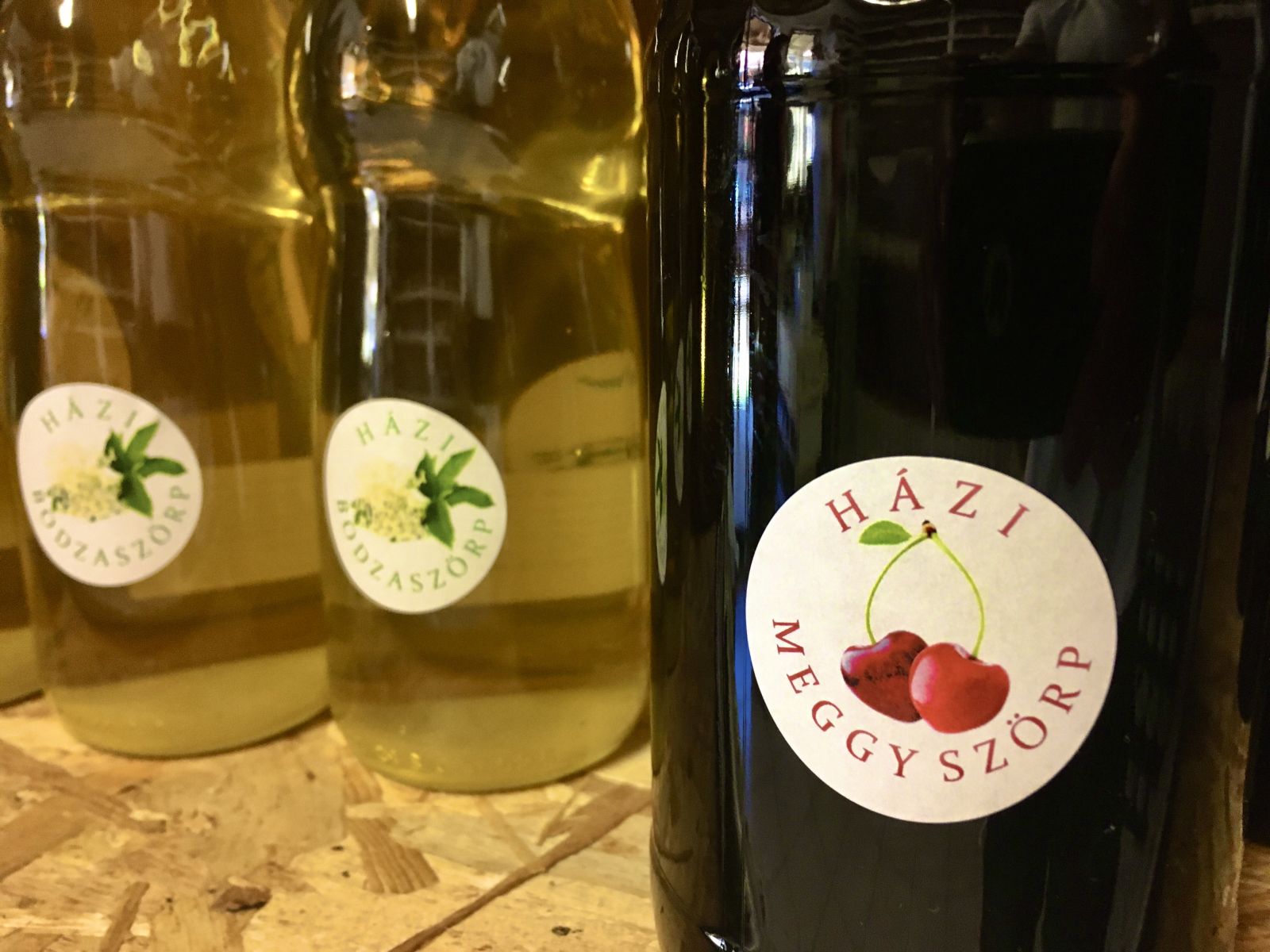 Plum jam of Noszvaj
Just like the black cherry jam of Szomolya, the plum jam of Noszvaj does not have any added sugar either. The history of jam making in Noszvaj dates back to medieval times. Jam is prepared in huge cauldrons and is cooked for at least 10-12 hours. Four cauldrons of plums make one cauldron of plum jam.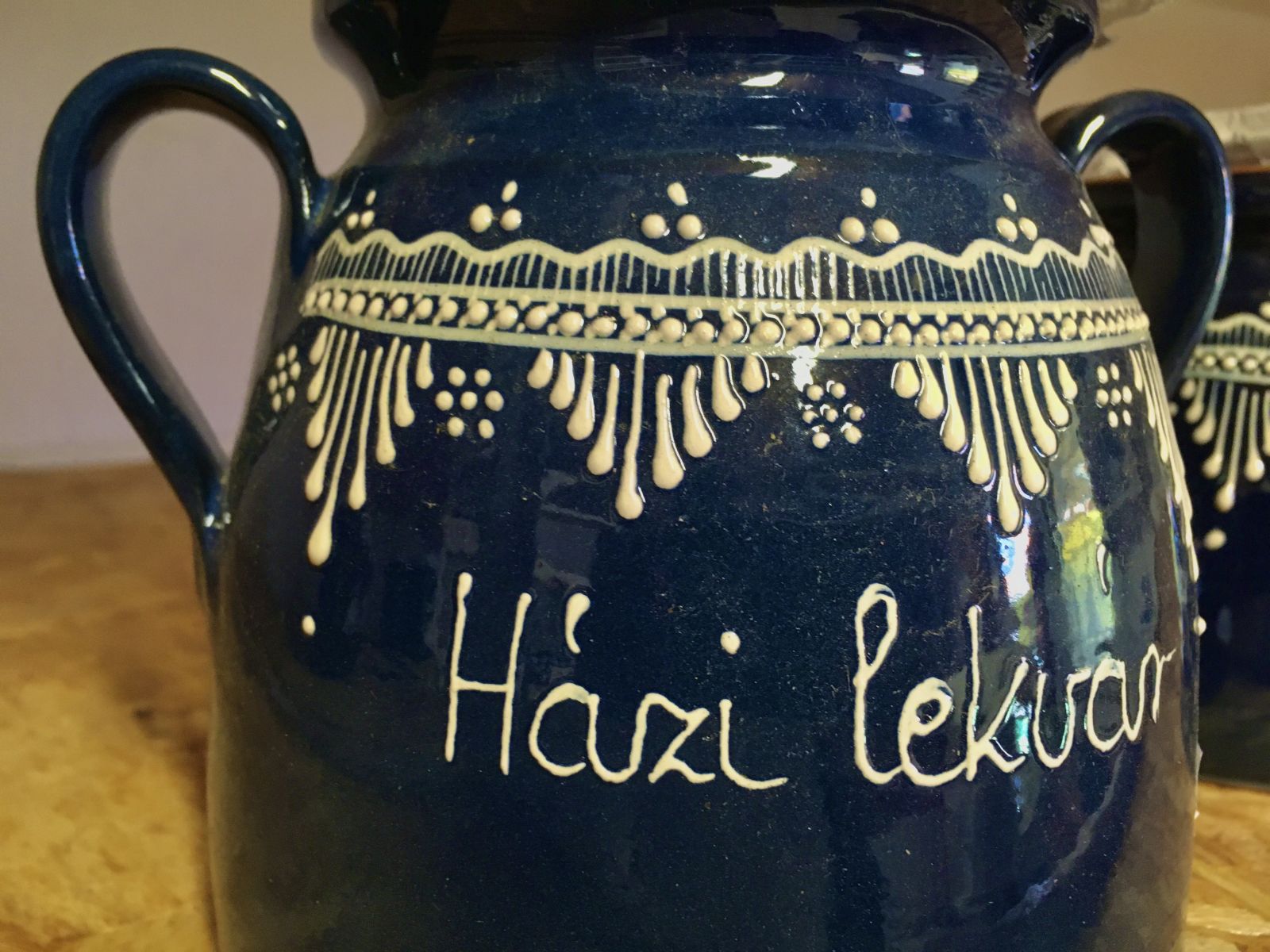 A few years ago I participated in a family's plum jam making in another part of Hungary, Szatmár, where probably the country's most famous plum jam comes from. It was a very important event in the life of the family, and they stayed up all night, taking turns stirring the jam to make sure it doesn't get burnt. You can read more about this experience in another blog post. So the plum jam of Noszvaj is prepared the same way, and the end result is also thick, black, healthy and delicious. Every year on the last Saturday of August you can visit the plum festival in the village.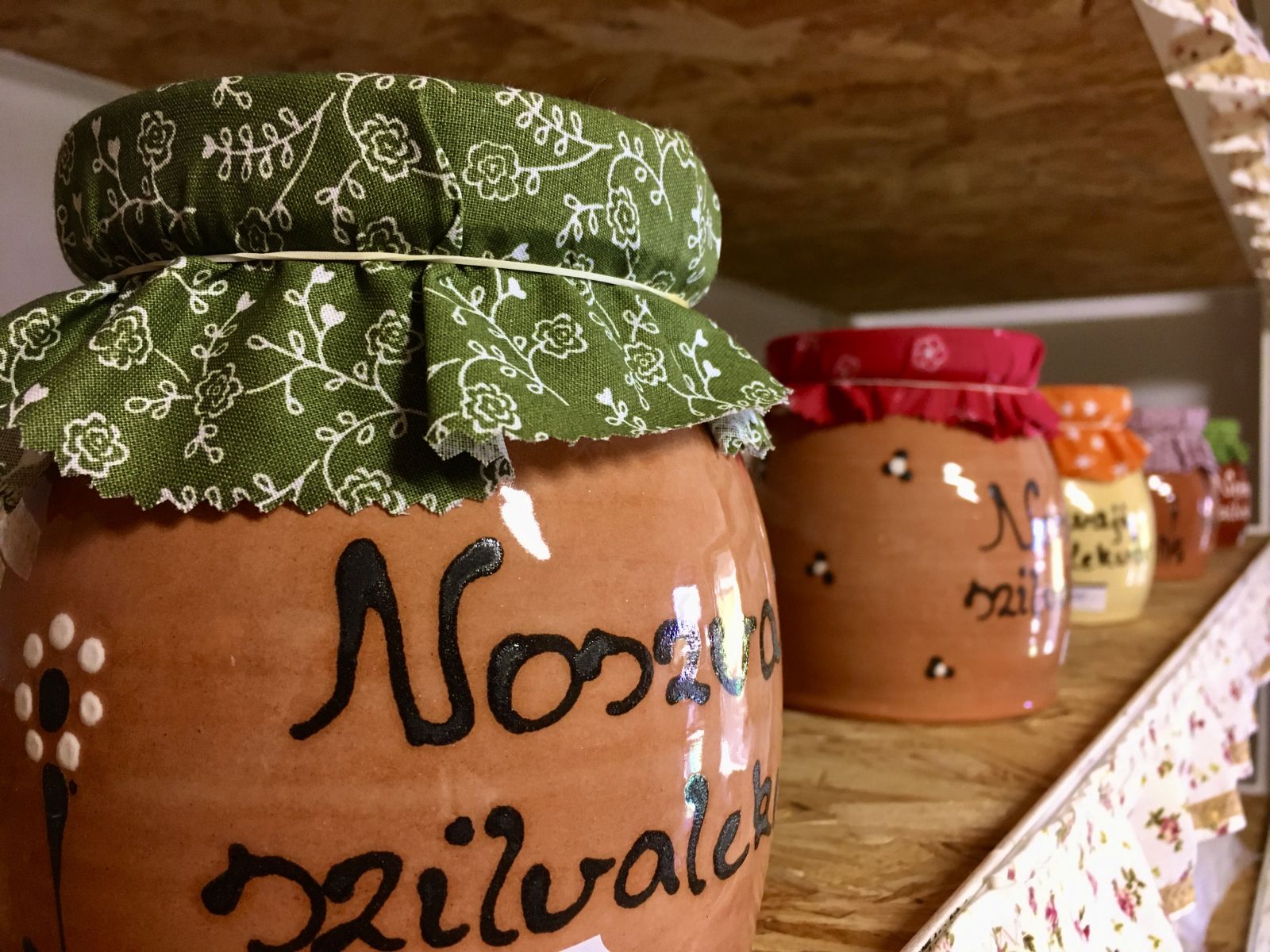 Of course jam is made out of other fruits as well. You can buy them at houses or at the local farmers' markets, like the cute market in the center of Noszvaj or the small market close to the entrance of the thermal bath in Bogács. You can also participate in a course where you can learn the secrets of jam making from a local lady.
Szuszinka
Szuszinka is the traditional name of dried plums, which is another popular way of using plums in the village. The local people of Noszvaj also got their nickname from Szuszinka.
Quince
Quince also has strong traditions in Noszvaj. They use it to make jam, which is so solid that in Hungarian we call it birsalmasajt (quince cheese). There is even a special bean soup, which is prepared with quince. I have never tried it but sounds very interesting. Quince chutney is also fantastic! Every year in October there is a festival where you can taste quince specialties, but just like in case of the other festivals, there is music, dancing, artisan products and lots of wine involved.
Cheese
There are several farms in the area producing fabulous cheese. You can buy it directly at the farms or houses, or at the local farmers' markets.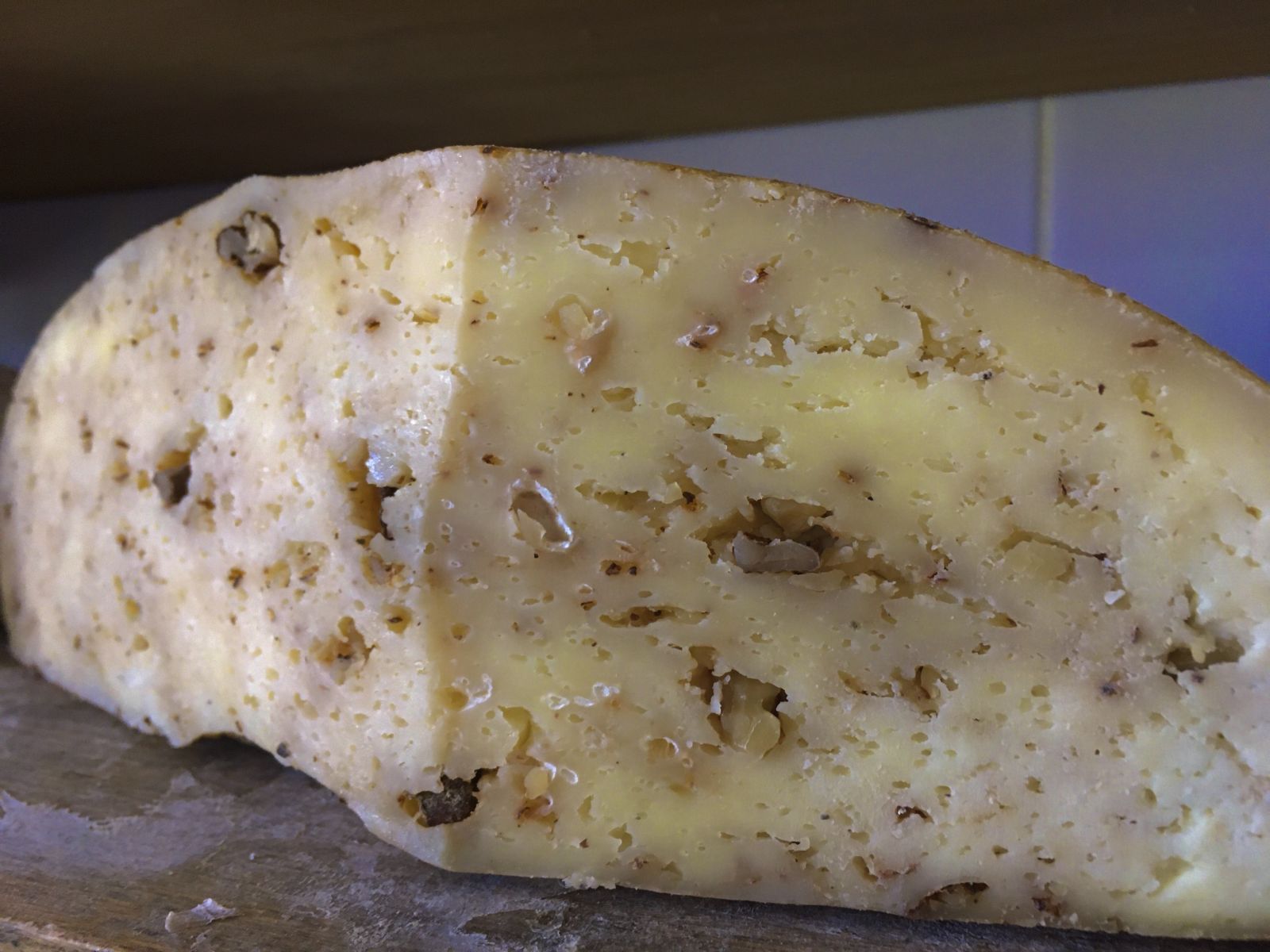 Oven food
Before the appearance of modern kitchens, lot of families in the countryside prepared the dishes in ovens. Ovens are experiencing a renaissance and you can find an oven in numerous houses or gardens in the village of Noszvaj as well. In September they usually have a festival when gates open, you can go into the garden of local people and taste the delicious dishes prepared in the ovens. It can be meat, fish, cabbage dishes, vegetables, potatoes and sweet pastry with plum jam.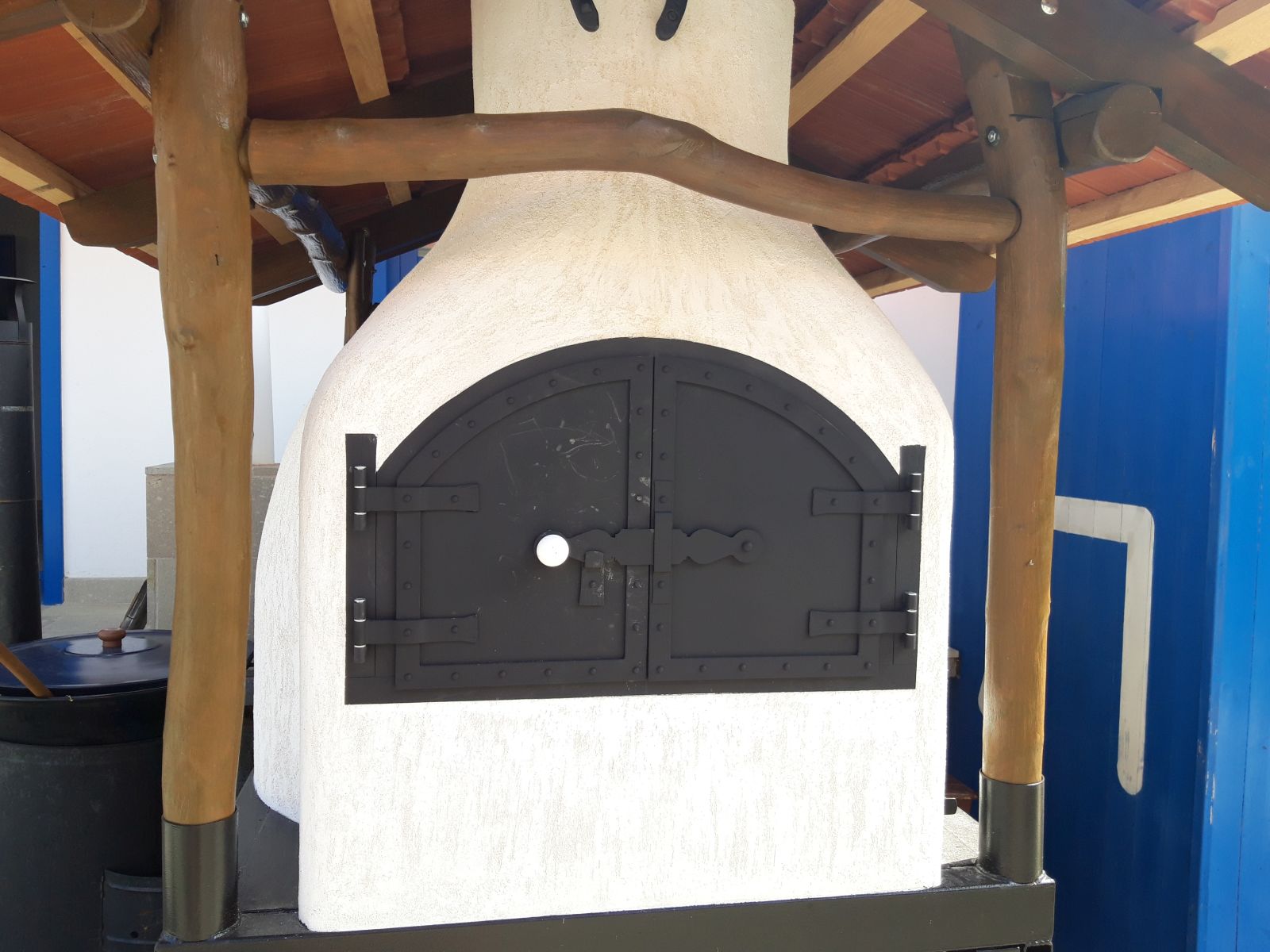 Farm visit
We visited a wonderful farm with different animals in Noszvaj. The family has goats, sheep, rabbits, guinea hen, pheasants and even a cute deer. We could watch little chicken hatching from the eggs, it was a special experience. Eszter is a wonderful host.
After the farm visit they will serve you a farm to table lunch. If you are travelling with children, I would surely include this farm visit in the program. Eszter and Attila left the stressful multinational business world behind to start a new life in Noszvaj, creating a beautiful farm and a guest house. They found happiness in the quiet village immersed in nature, and they go out of their way to make their guests happy as well.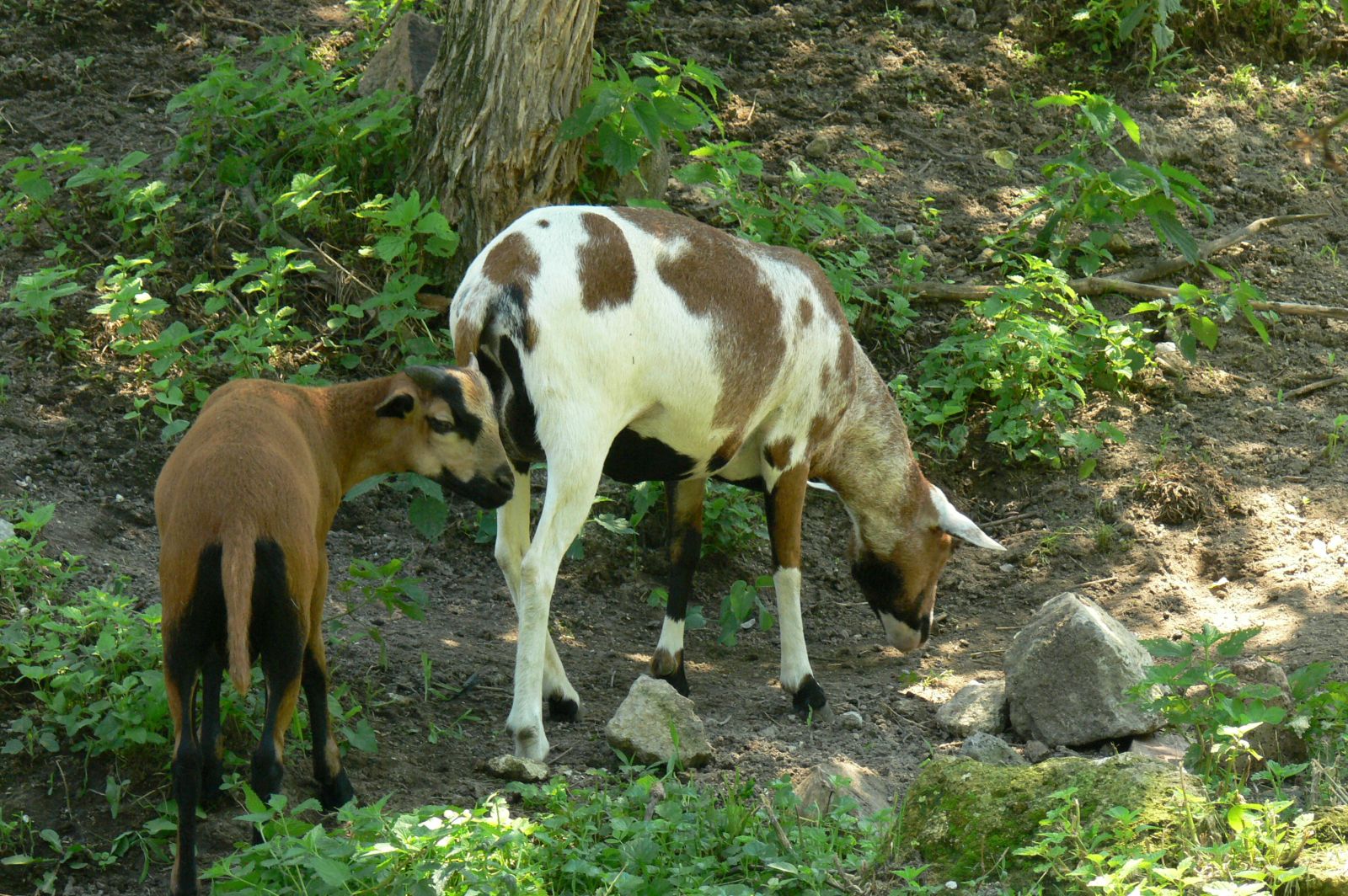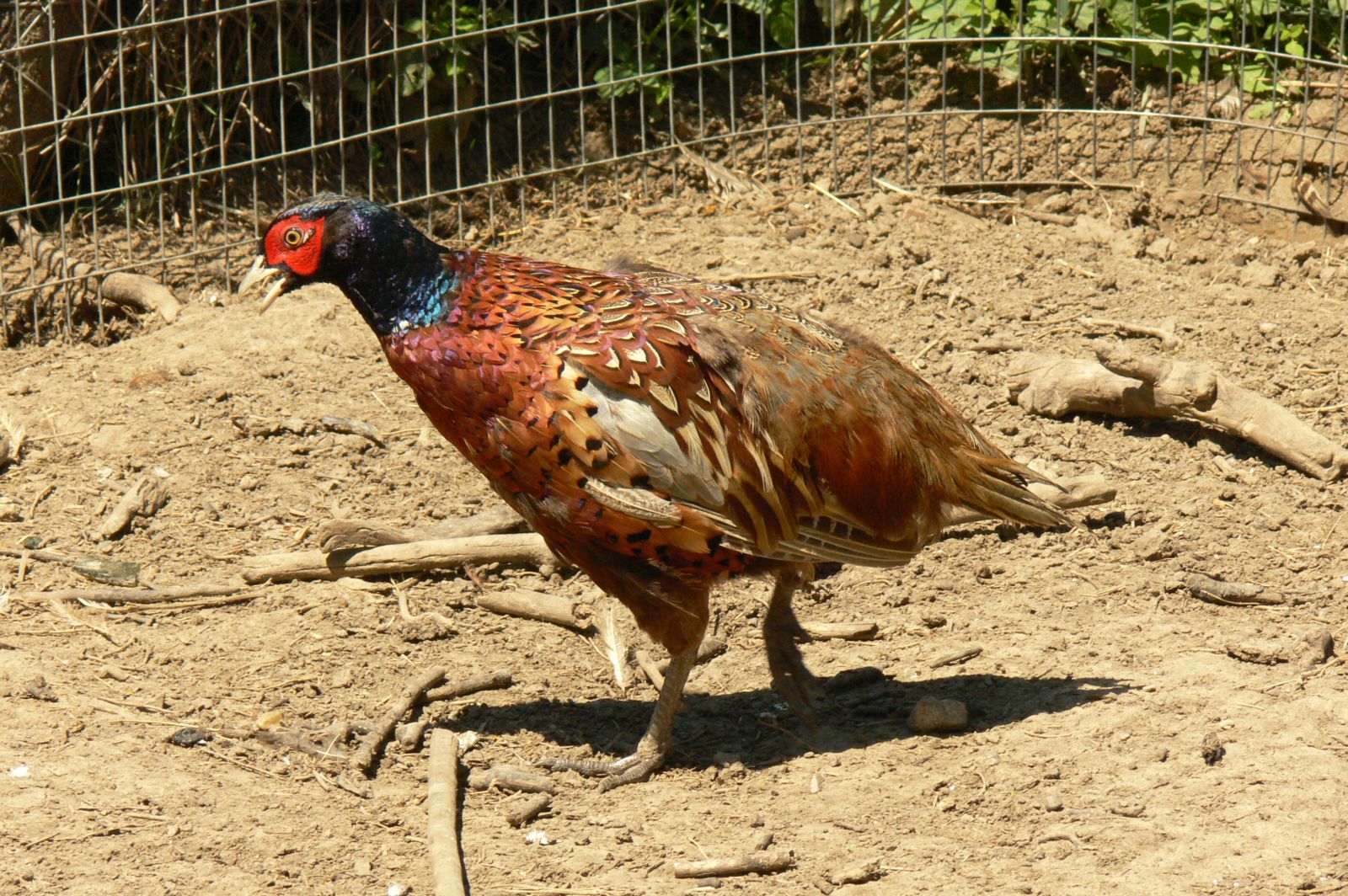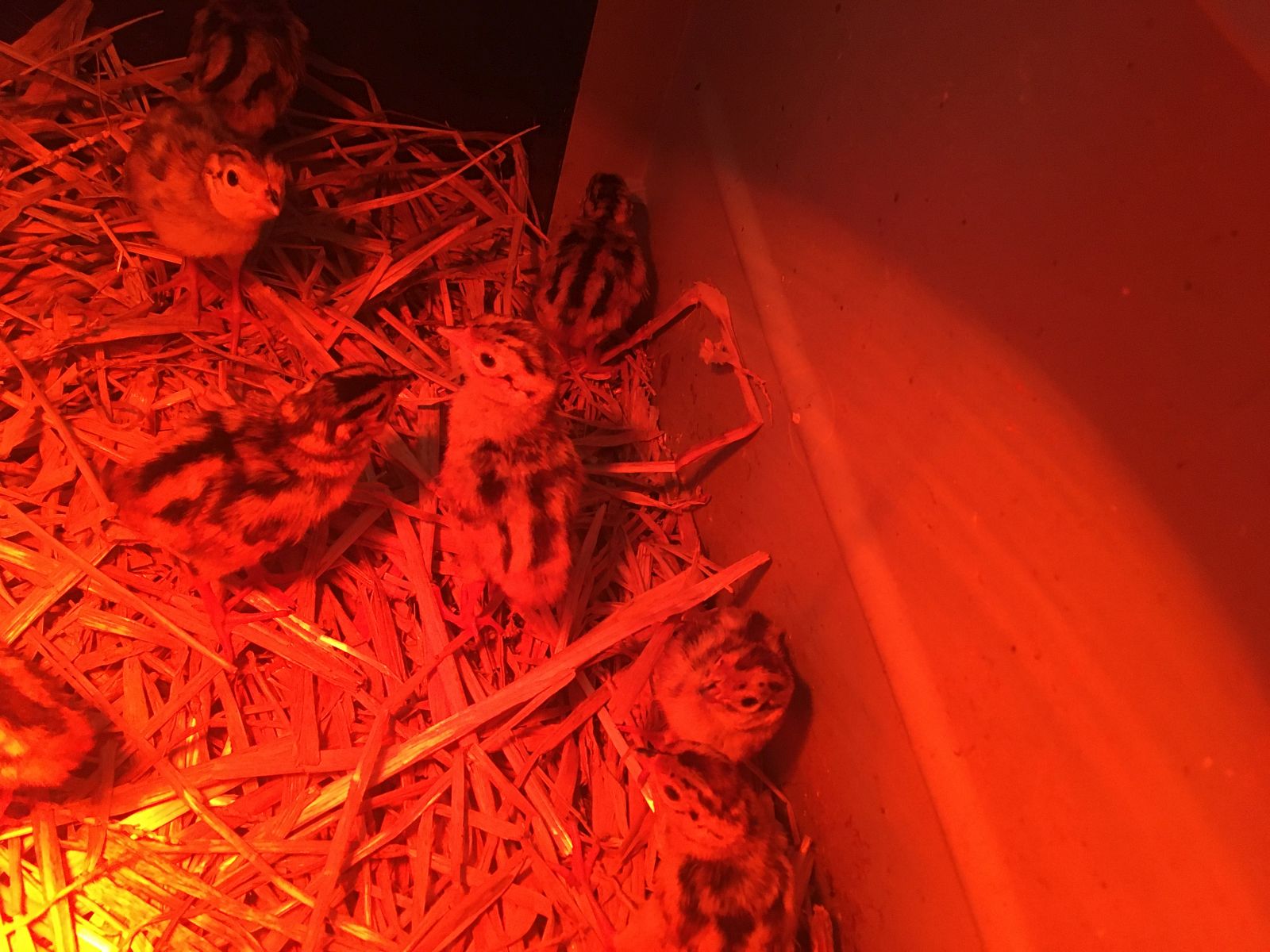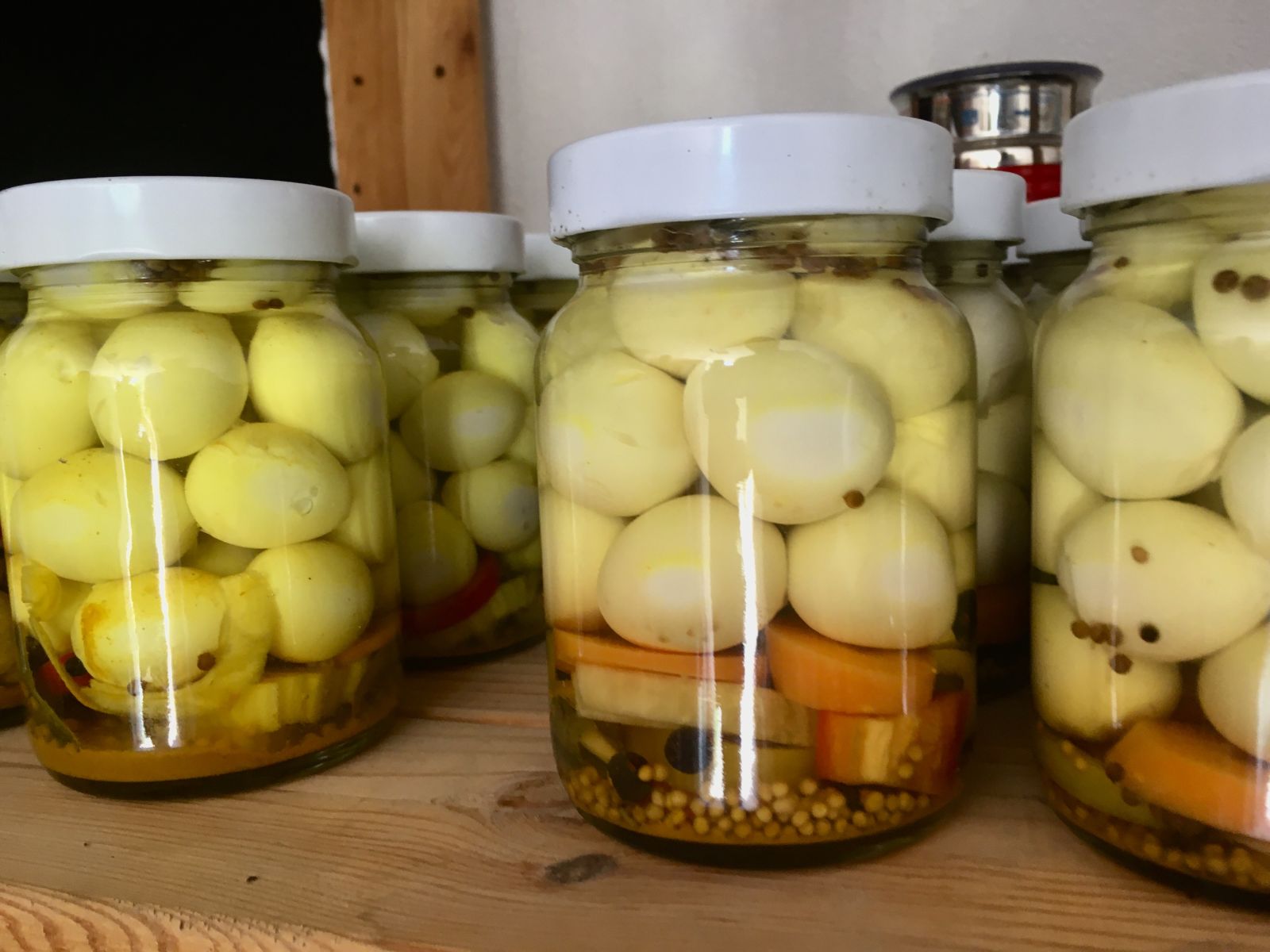 Bars, cafés and restaurants
As for bars and restaurants, most villages in the Bükkalja don't have notable places. However, you can find a large selection of bars, restaurants and cafés in the town of Eger, and there are some great places in Noszvaj as well, which has become a gastronomic hot spot during the past few years. Of course we have not tried all the restaurants, but according to our own experiences and the recommendations from our friends, these are the places we recommend.
Eger
Macok Bistro and wine bar
This restaurant is a member of SVÉT, the association of the top restaurants in the Hungarian countryside, and we are a SVÉT fan. We believe that Hungarian gastronomy is so much more than just the famous goulash, and this group of young and creative chefs and entrepreneurs combine Hungarian traditions, international cuisine and fine dining in a fresh and innovative way. Macok Bistro is located in the historical center of Eger, right at the foot of the Castle of Eger. They use the best ingredients, shop from local farmers and offer a great selection of unique Eger wines.
Brumbrum
Brumbrum is located next door to Macok Bistro and it is basically the little brother of Macok, serving pizza slices. This is the thicker, Roman-style pizza, with lots of good stuff on top. This place was born from a cooperation between Macok Bistro and the Anyukám mondta restaurant in Encs, famous for their fantastic Naples-style pizzas. Good choice for a quick lunch or takeaway for a picnic. Their desserts are also delicious.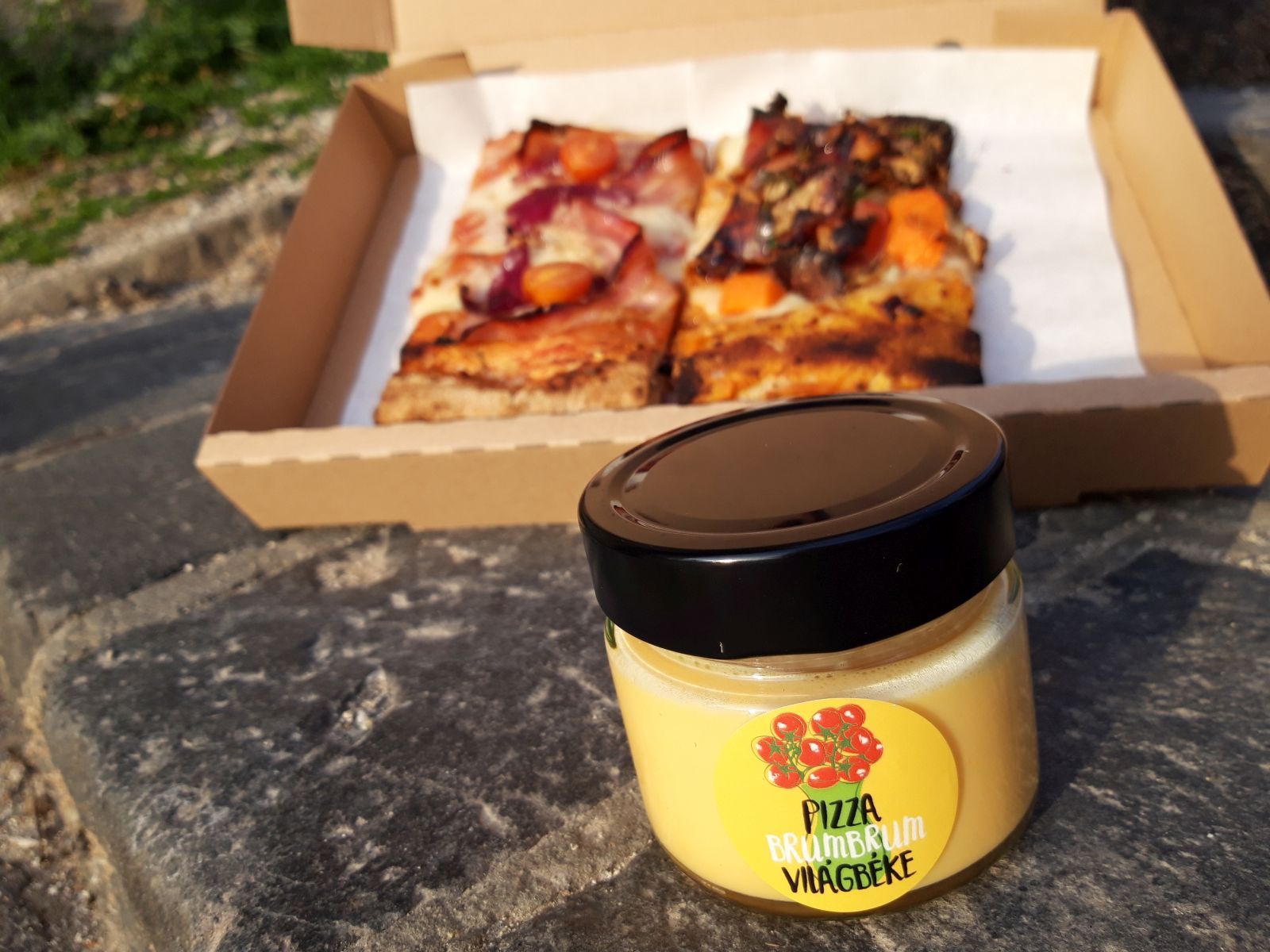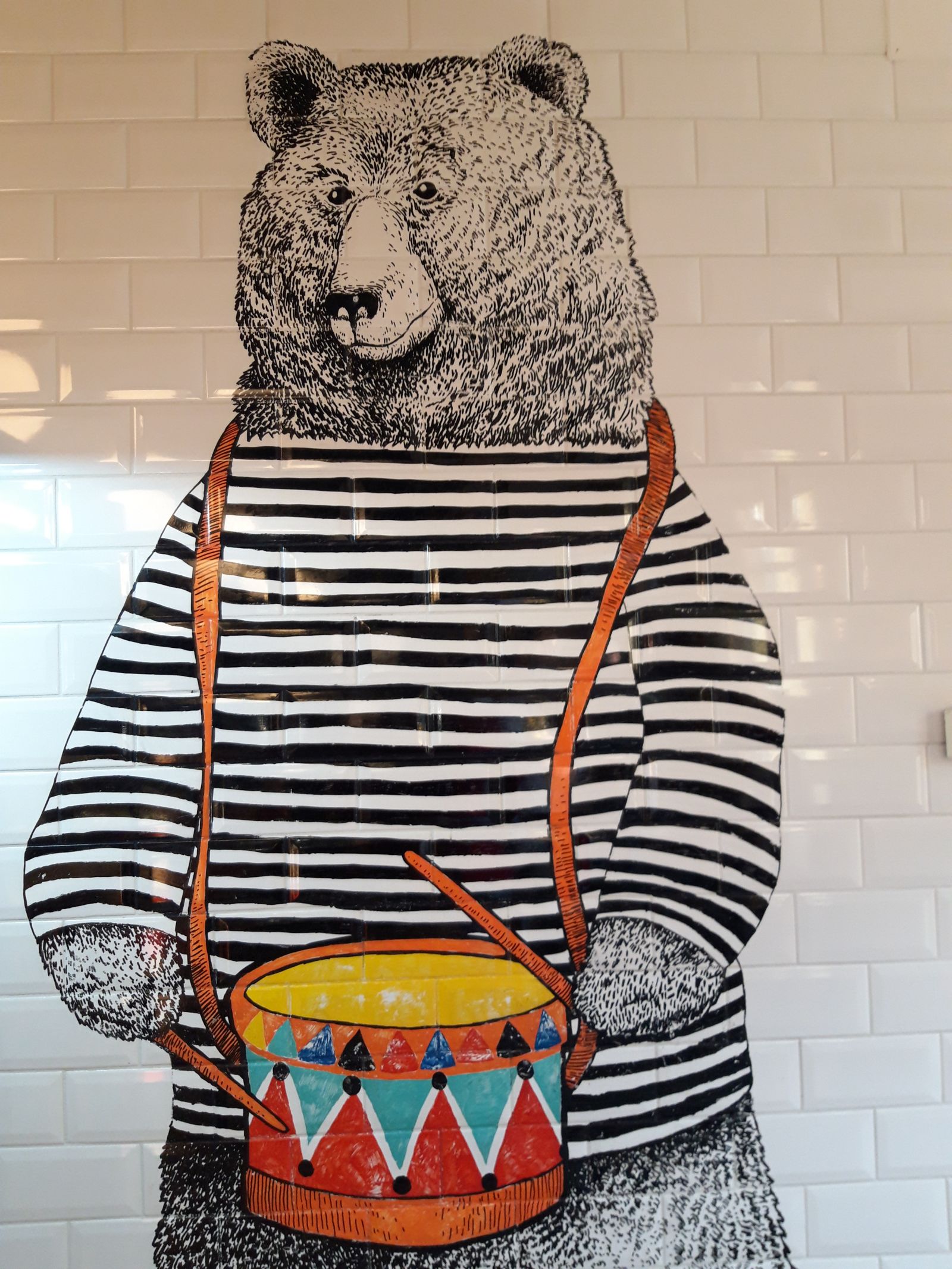 Kis sziget café and bar
This cosy café is outside the town center, but it's worth looking for it. The name literraly means "Small island", and it really is a green, peaceful island in the shade of panel houses. Great coffee, lemonades and breakfast all day long, so it's my kind of place, as breakfast is surely the favourite meal of my day. Especially when eaten outside, in a relaxing atmosphere. I could sit here for hours with a caffe latte and a croissant, flipping through a Country living magazine.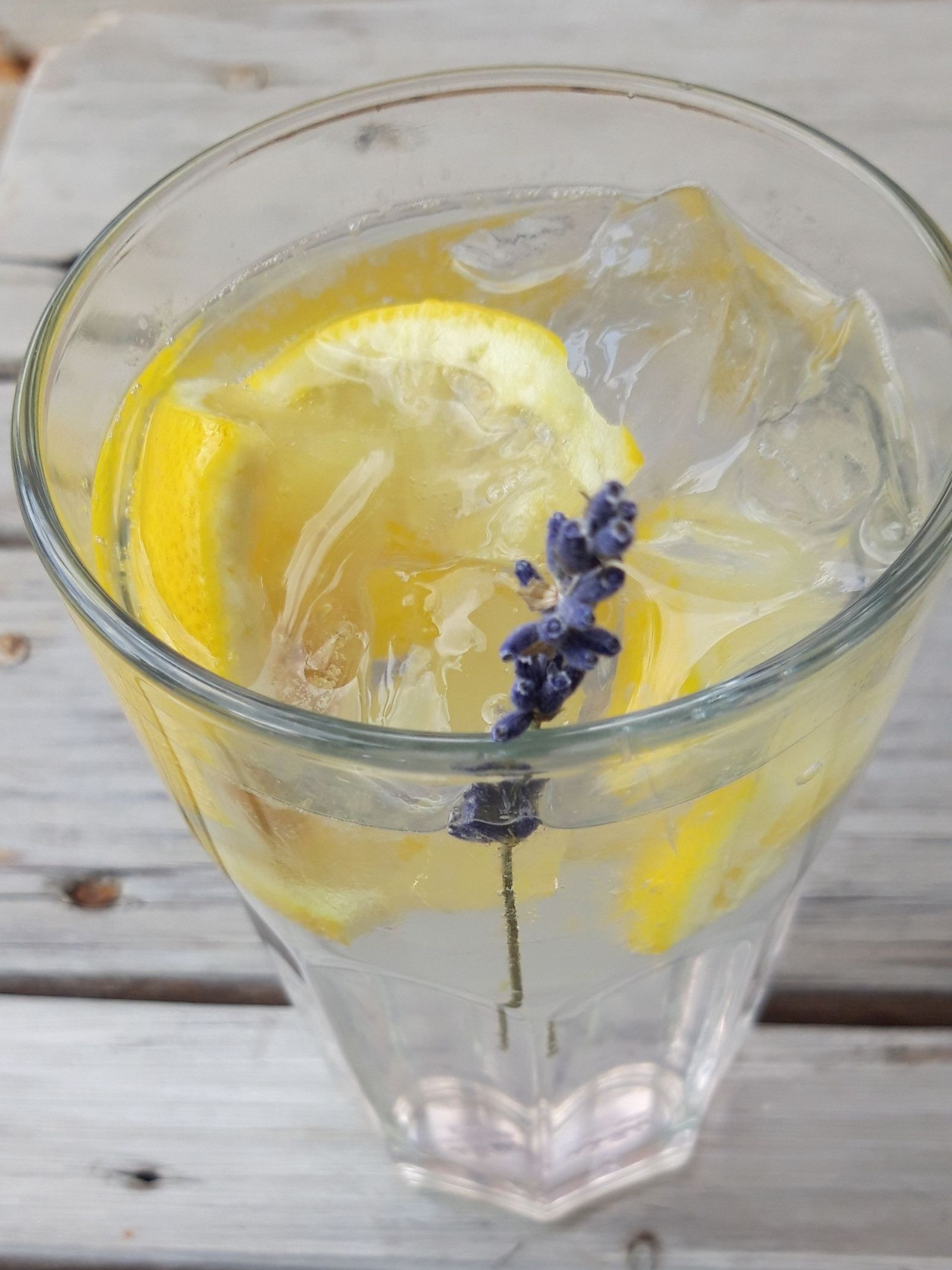 Noszvaj
Nomád hotel
This wonderful family-run hotel offers an excellent mix of Hungarian and international cuisine. They are also a member of SVÉT. They mainly cook for their overnight hotel guests, but if they have some empty tables, they are happy to welcome you. Make sure to call in advance. We loved our dinner in their beautiful garden, looking at their pool and the green hills in the background. They often organize BBQ nights as well.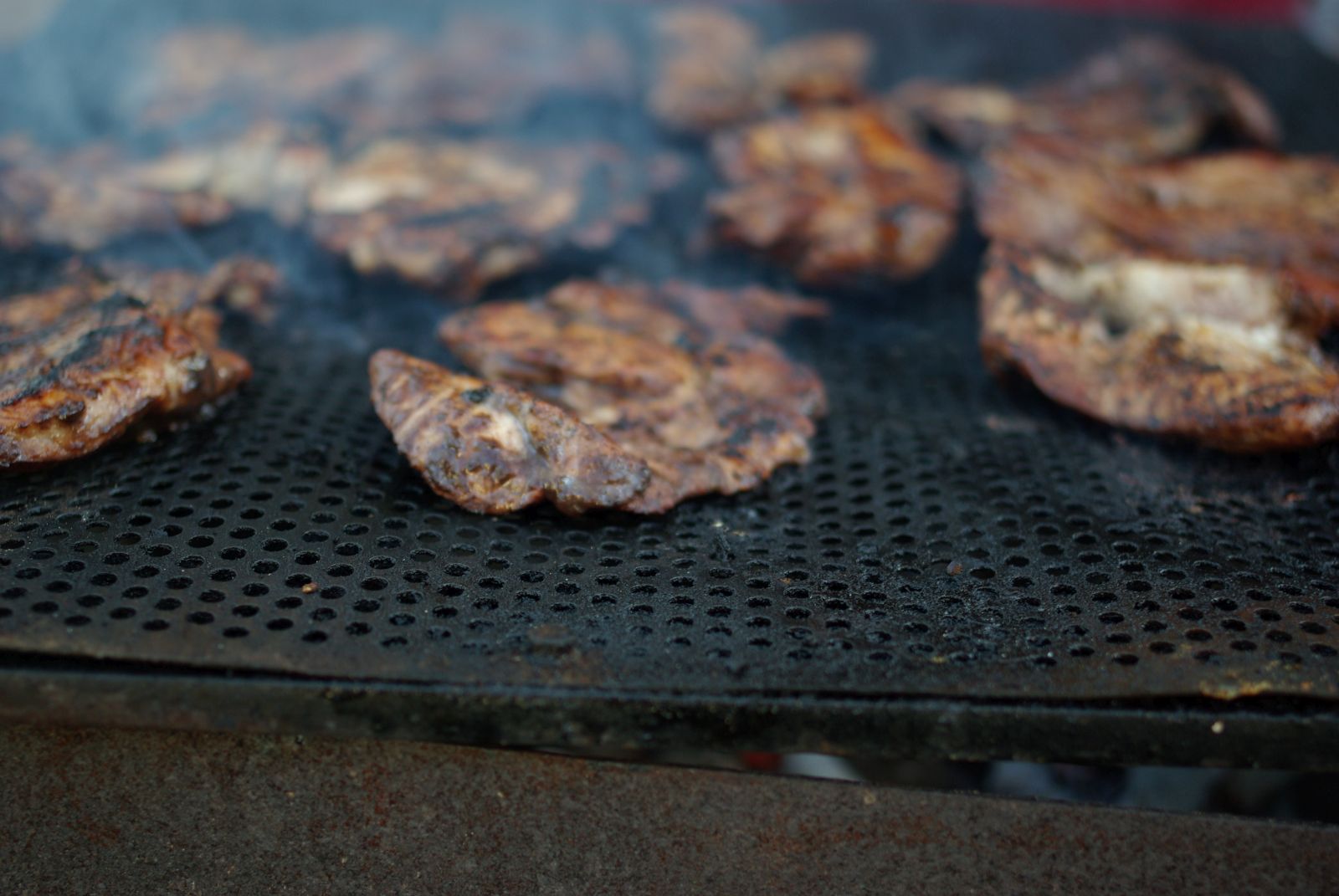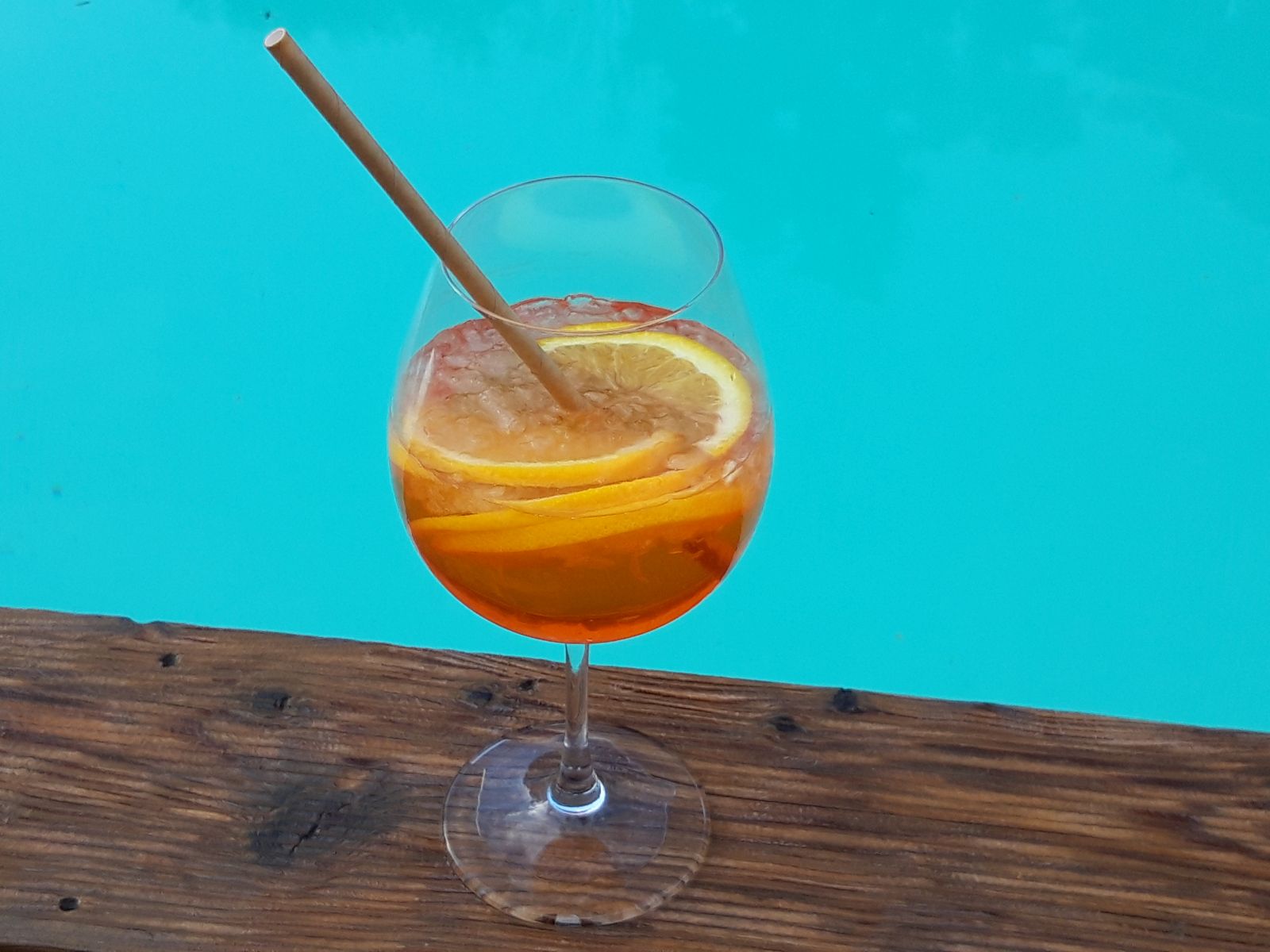 Csendülő
A well-known Hungarian psychiatrist has escaped his busy life and found peace and harmony in this charming village. He has created a guesthouse and a café/restaurant where you feel like they have invited you into their home. The house has more rooms inside, and we really loved the shelves full of books and games, as well as the comfortable armchair in the corner.
We stopped by on a hot summer day and really enjoyed relaxing on the cool terrace with an ice cold lemonade, a salad and a cake. They have an excellent selection of wines as well, and very good coffee. In the large garden there is also a small stage where the owner works sometimes as a host and invites interesting people to have a conversation with. Many Hungarians probably come here first to see the famous owner serving coffee (he has written several books and had his own TV show, so most people know him), but I think you should come here for the atmosphere, the nice terrace, the good wine selection and the great food as well. They don't have a menu, they write every day on a board what is available.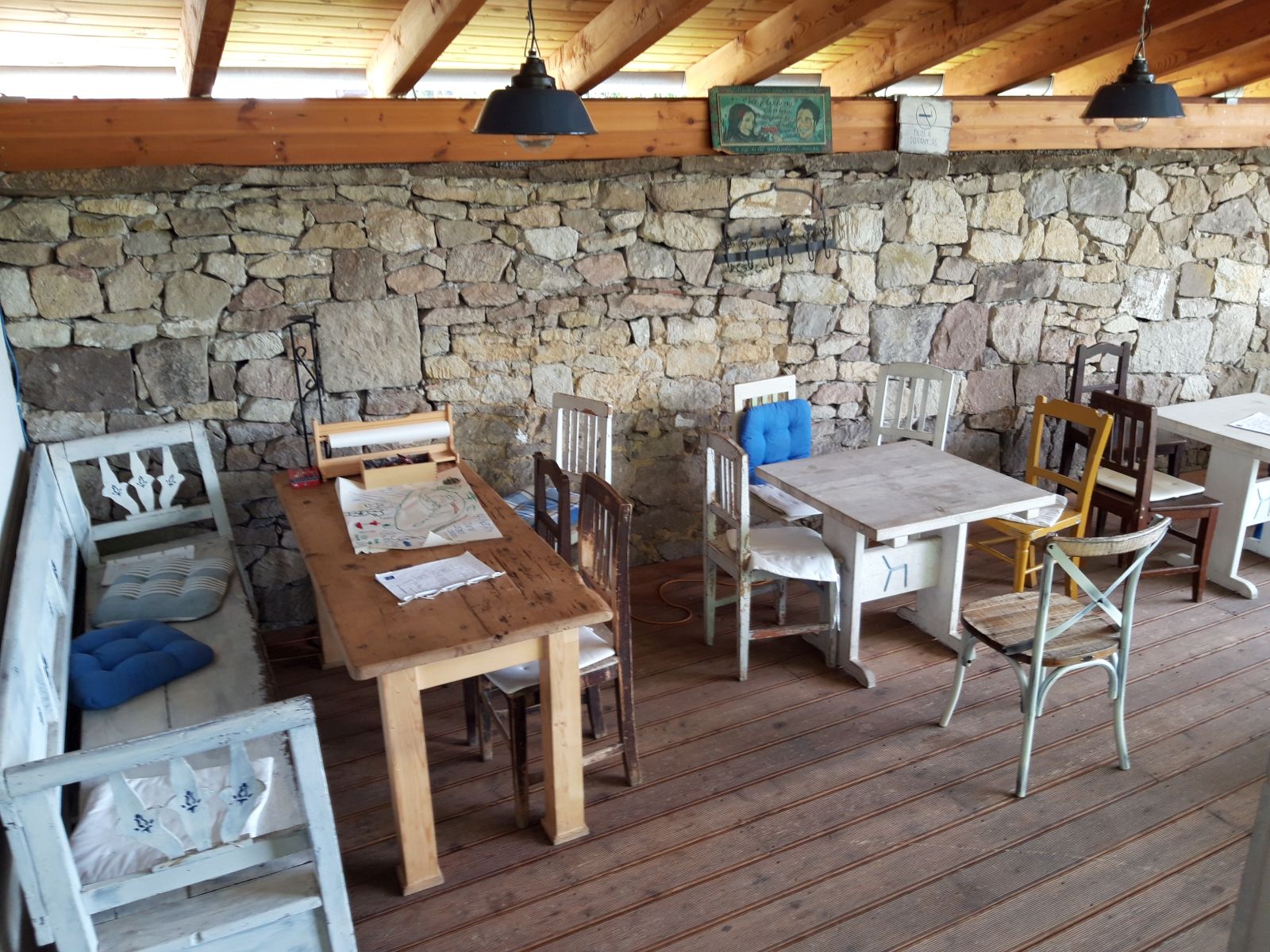 Rozika
The small café and pastry shop is located in the village center. We stopped here for bread but ended up with cakes and icecream as well, all of them delicious. It's a cute, cosy place, surely worth a stop. Get some fresh bread here, pick up some ham and cheese in the village, and head into the hills surrounding Noszvaj for a lazy picnic. You can also buy some local products and souvenirs here, like different jams or beautiful necklaces by Kriszti, a ceramist in Bükkzsérc.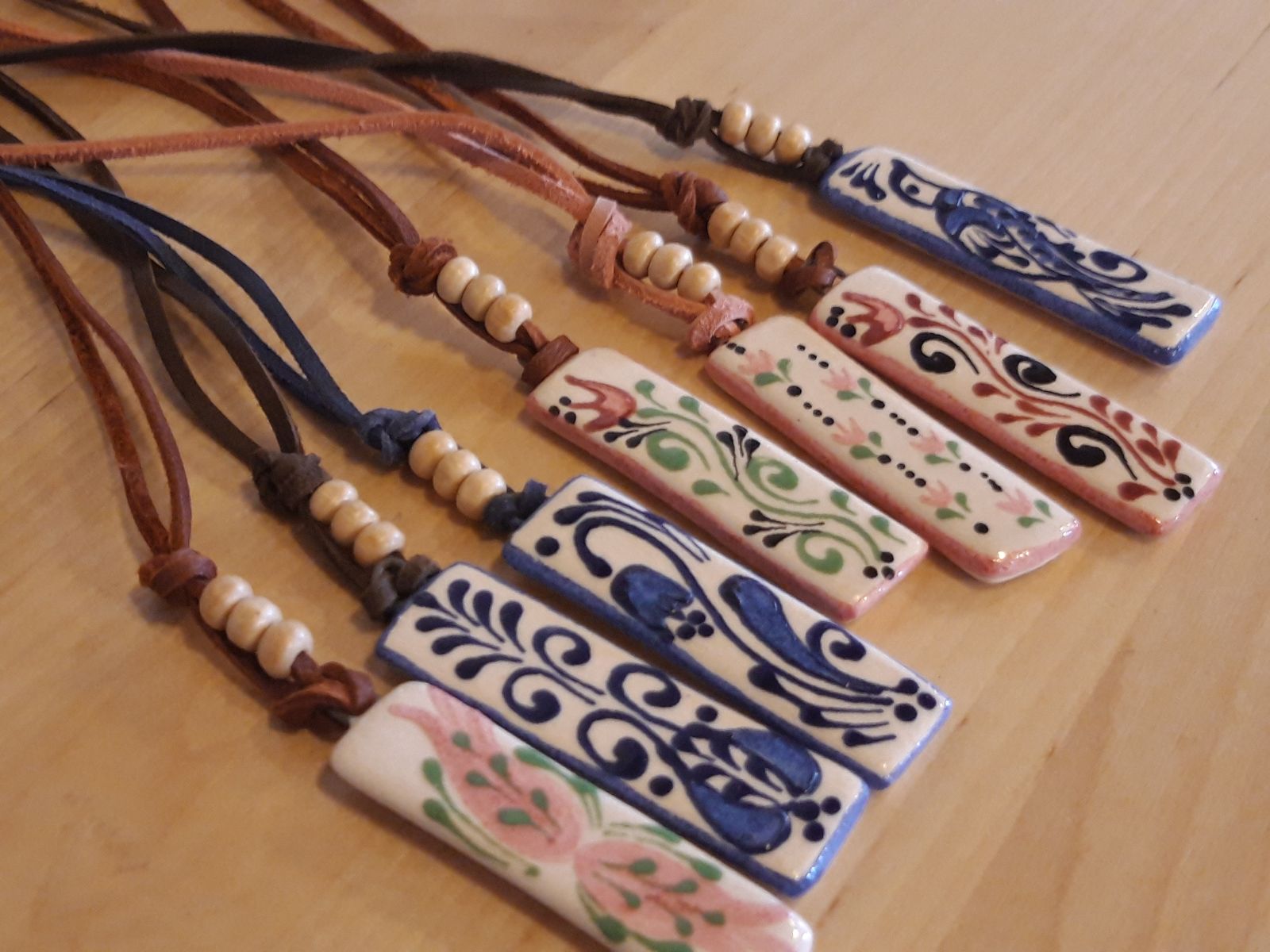 Patakparti piac és kávézó
If you are in the area on a Friday, don't miss the farmers' market in Noszvaj. And once you are there, why not have breakfast in their café? It's a café, a deli and a wine shop, all in one, so you can buy local wines and other local products, then sit down and enjoy a hearty breakfast.
Magtár
The place belongs to the Thummerer winery as well. If you'd like to taste their wines paired with excellent food, you need to make a booking in advance. It's easy to find the white Magtár building in the center of Noszvaj.
Bogács
Vadvirág
This restaurant was a surprise for us, as we have never heard about it before. Great mix of Hungarian dishes and international food, so you can try some typical Hungarian specialties, but you can also have prawns, risotto or a burger if that's what you are craving. Nice atmosphere and friendly staff. Fine dining in a cosy atmosphere.
Read more about Bükkalja: