Wherever we travel, we are always looking for local artisans who are working hard to maintain old traditions. In the Bükkalja we have met some wonderful people who are creating artisan products in harmony with the gentle landscape of Bükkalja. On our tours we make sure you'll also meet some of them, as we always put a huge emphasis on local interaction.
Háti
The so-called háti is a basket you carry on your back. There used to be about 30 families in Noszvaj preparing these baskets, but today there is only one man making them. The baskets are made of hazelnut tree. People used to carry fruits in the háti, or grass for the animals. They even carried small children in them, I am pretty sure those kids were having lots of fun.
Ceramics
There are several ceramists in the area, but I would like to talk about two of them we really love. Kriszti is working in Bükkzsérc, they moved to this quiet village not long ago. We visited her workroom and had the chance to watch her working, it's quite amazing. As I am totally untalented when it comes to drawing, I always admire people who can paint beautiful patterns on pottery with such ease.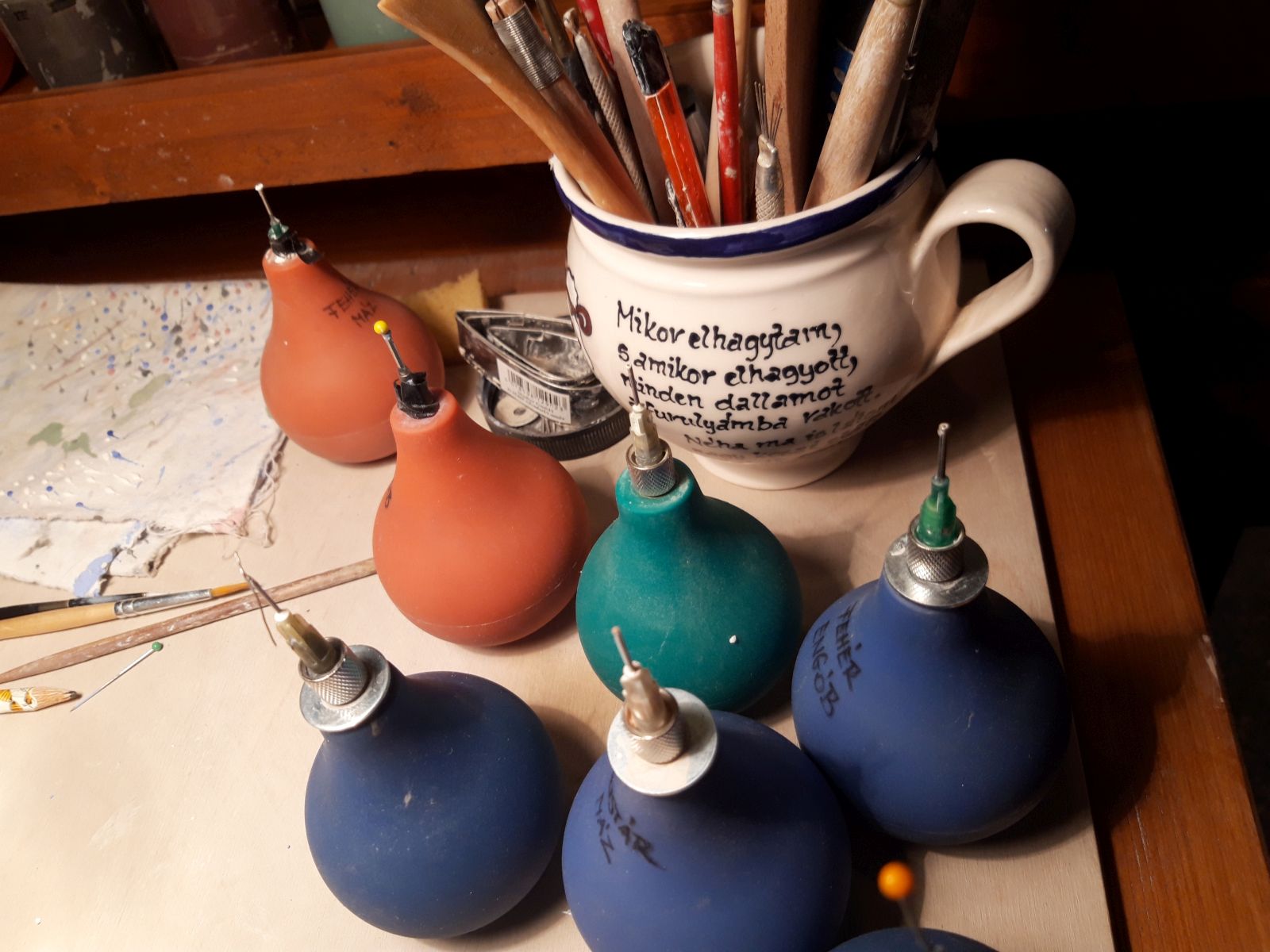 She also invited us into their beautiful home that reflects so much her personality. We were surprised to learn that they have a small museum in one of the rooms, where you can see the traditional folk motifs of the different regions of Hungary and Transylvania. She hand painted all these motifs on tiles.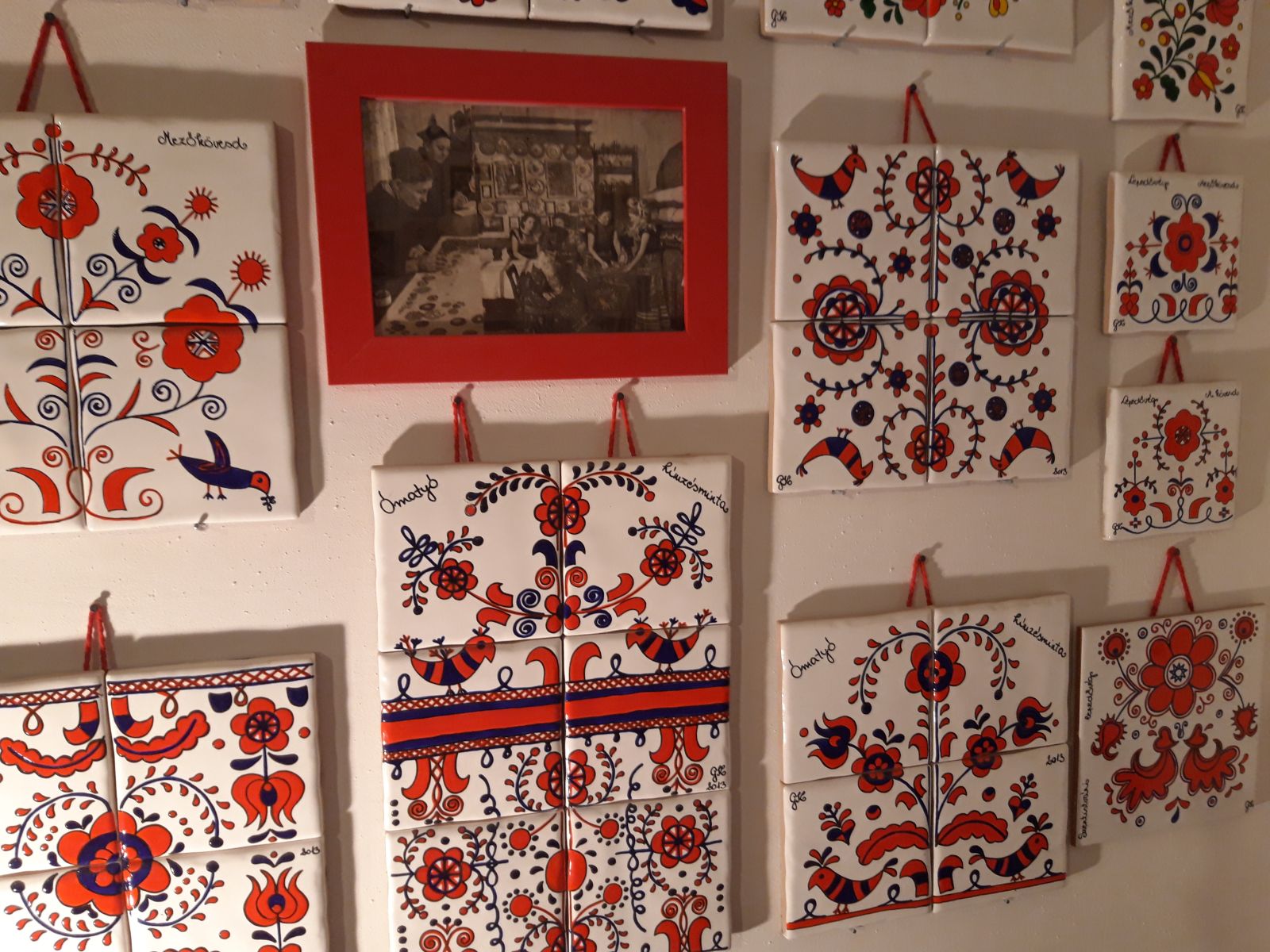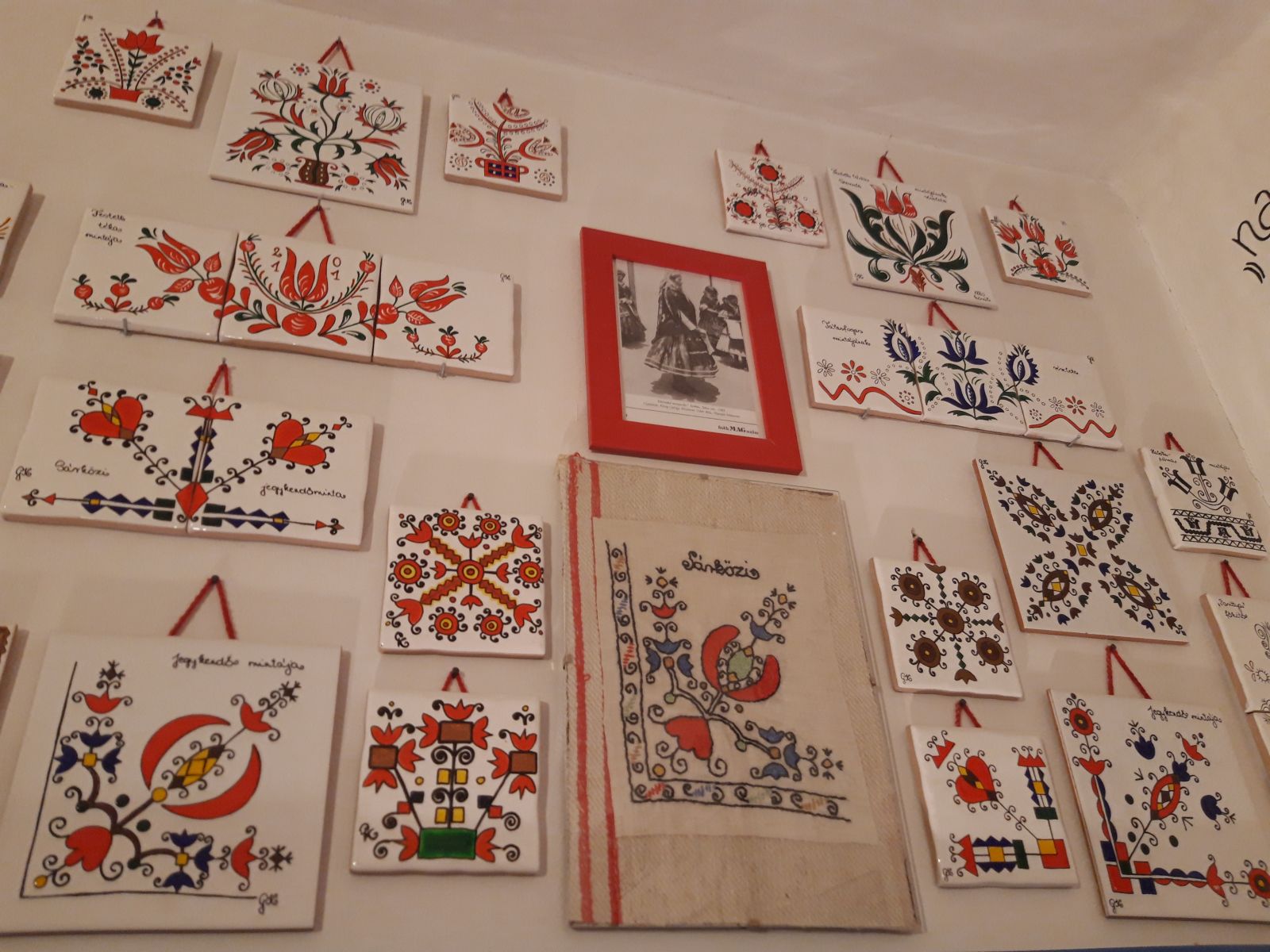 Needless to say I could not leave Kriszti's house without buying a cute necklace with a tulip and a small bowl to add a piece to my international bowl collection. (Wherever I travel, I buy a small bowl from a local ceramist, so at home I can set our dining table with these small dishes from Mexico, Provence, Istanbul, Tuscany, Puglia or Procida.) You can also buy her art in the Rozika café in Noszvaj.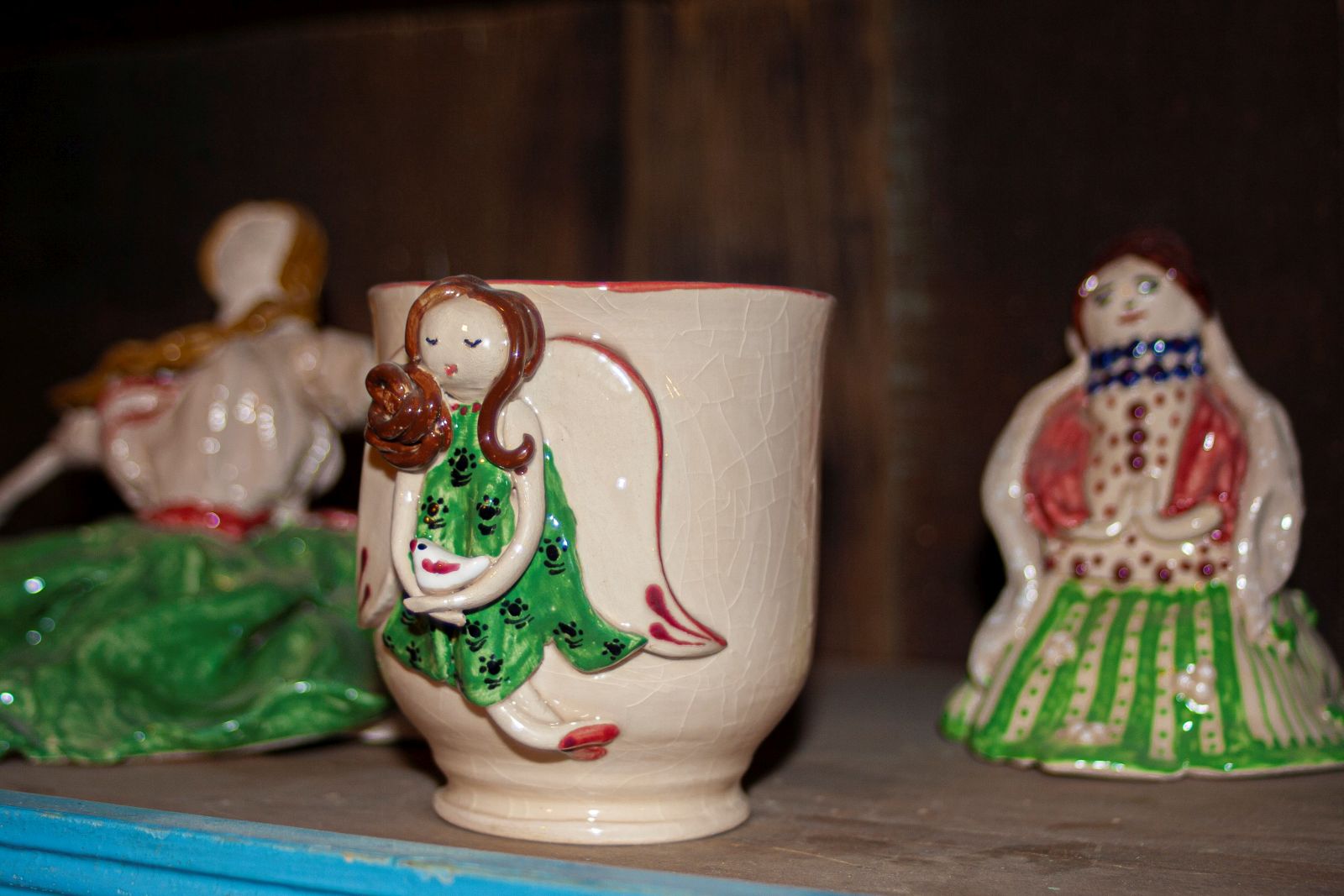 Our other favourite ceramist and potter lives and works in Szomolya. Already entering the garden of Emese is a wonderful experience. Just sit down on the blue bench for a few minutes and look at the carved stone collection from the past of Szomolya, between the pretty plants.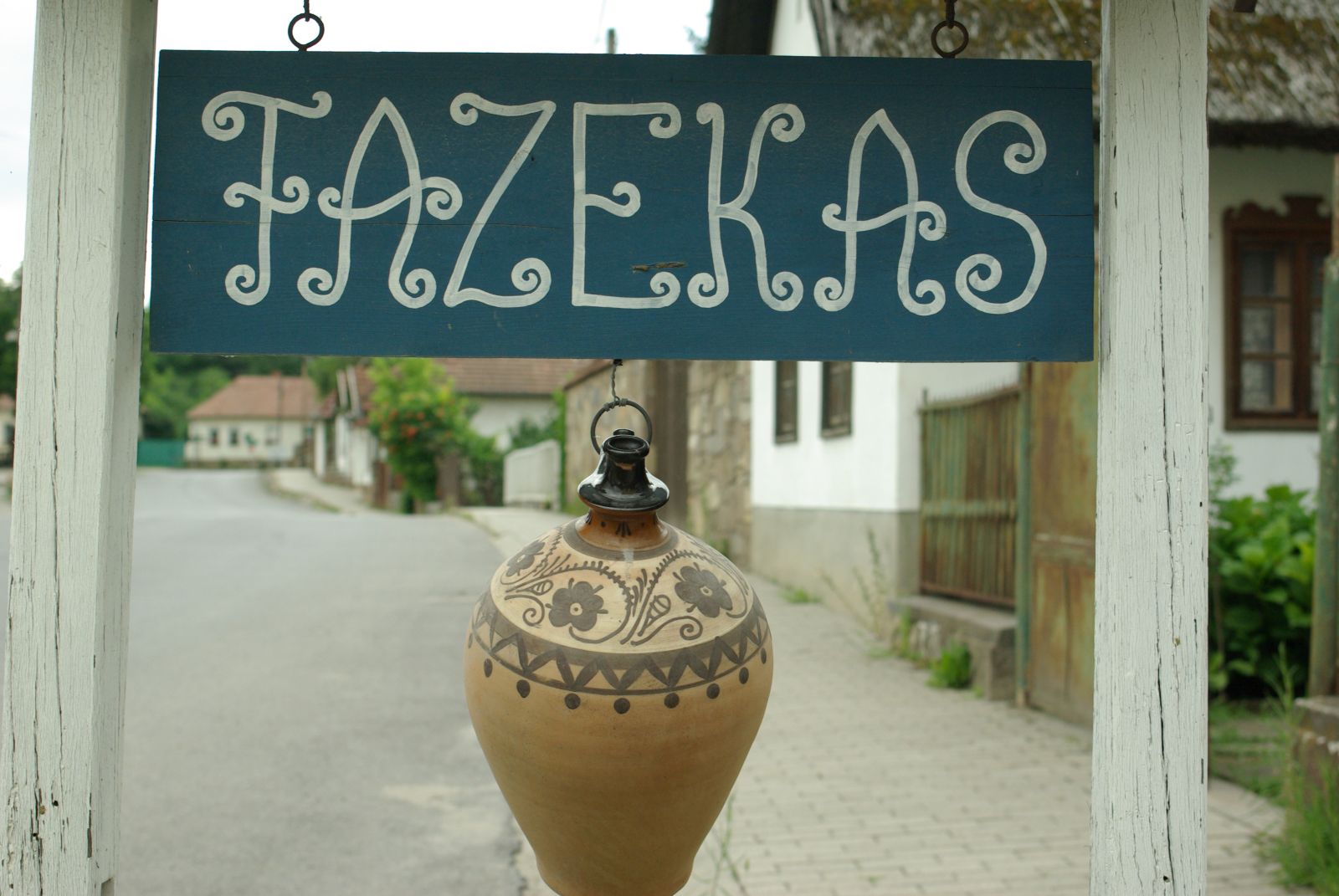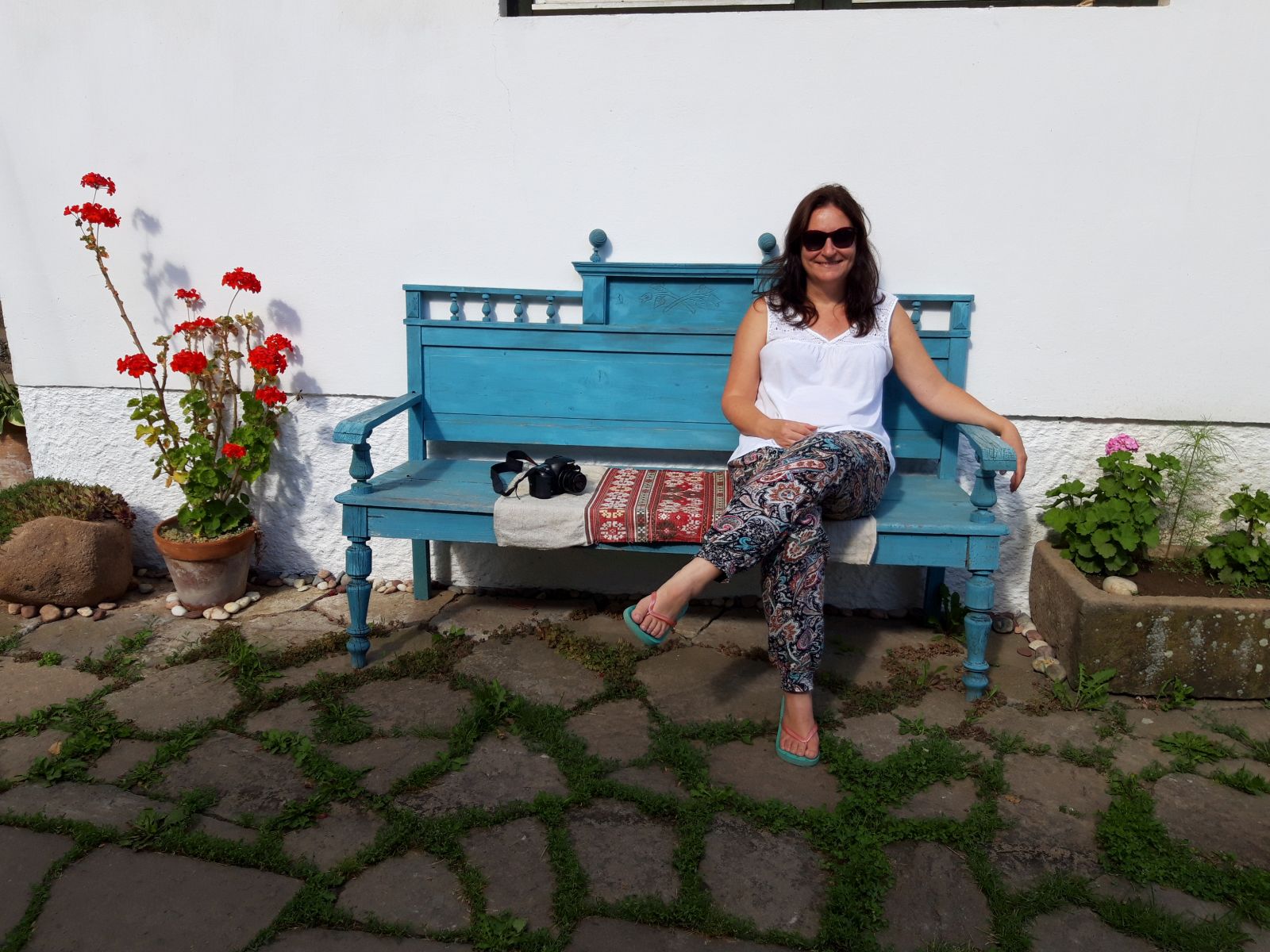 In her shop, among the many different patterns, you will also find the cherry of Szomolya painted on cups and plates. I personally ended up with two of these cups along with some blue and white bowls. We also bought a jar of delicious black cherry jam from Emese, which we finished very quickly.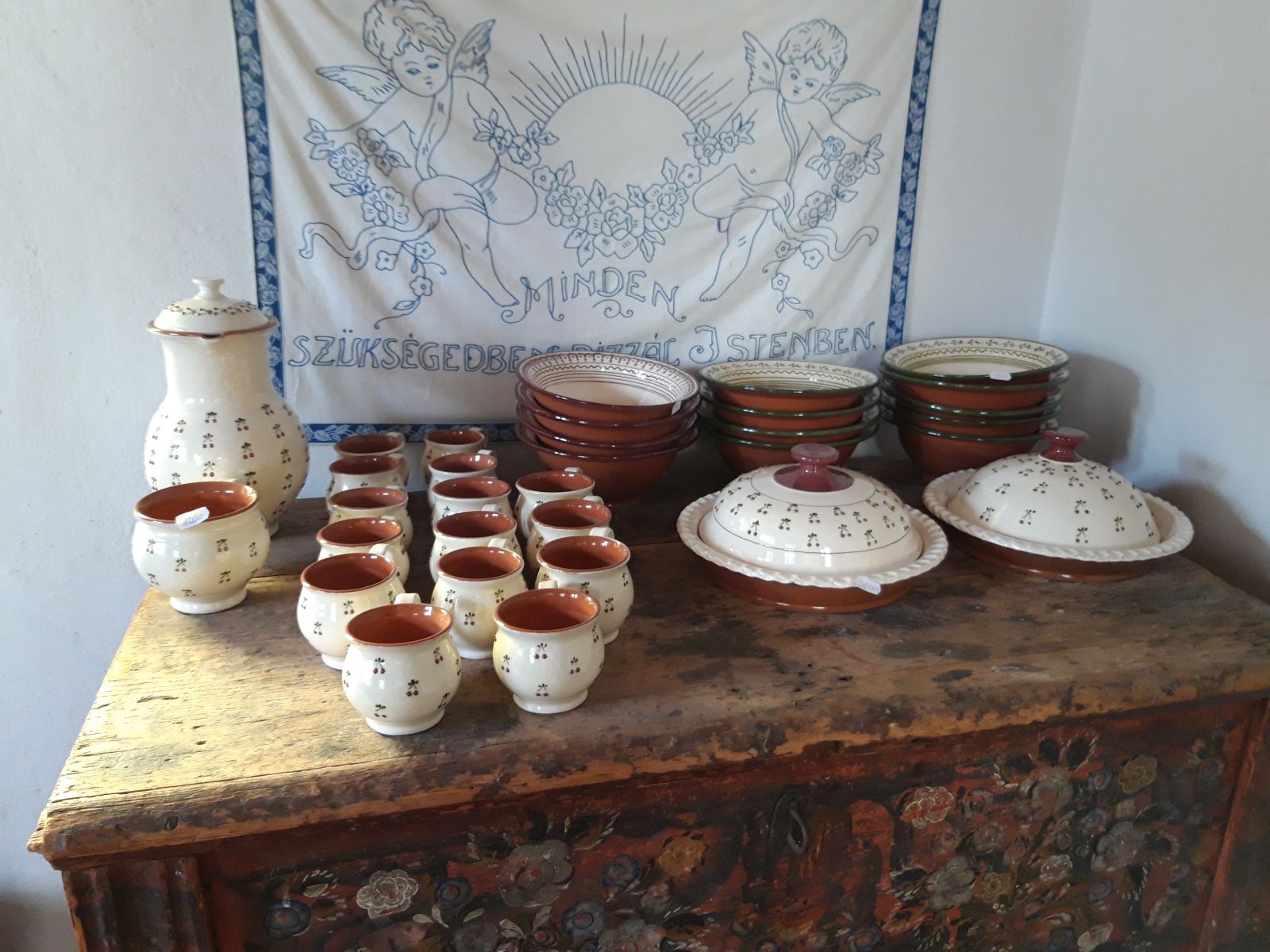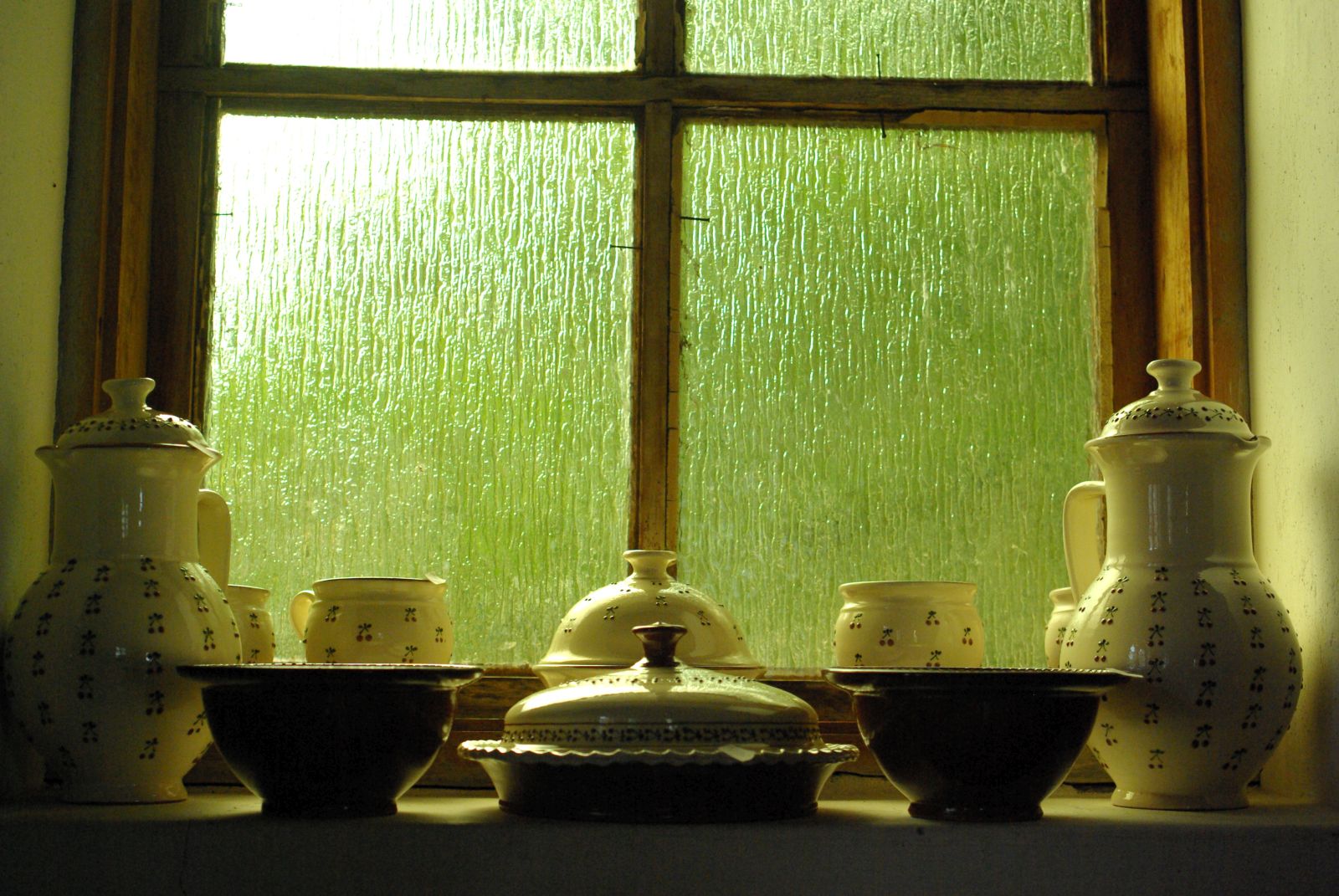 Matyó
The Matyó land is an ethnographic region of Hungary, including the town of Mezőkövesd and the villages of Tard and Szentistván. Their traditions are alive even today, the colourful flower motifs are used as embroidery and are painted on furniture as well. There are some Hungarian design brands that are now using Matyó motifs on modern clothing for young, trendy people.
We visited the village museums of Szentistván and Tard, both of them located in beautifully renovated traditional Hungarian houses, with interesting exhibitions inside. You can see local furniture, decoration and clothing, so you can understand how people used to live here.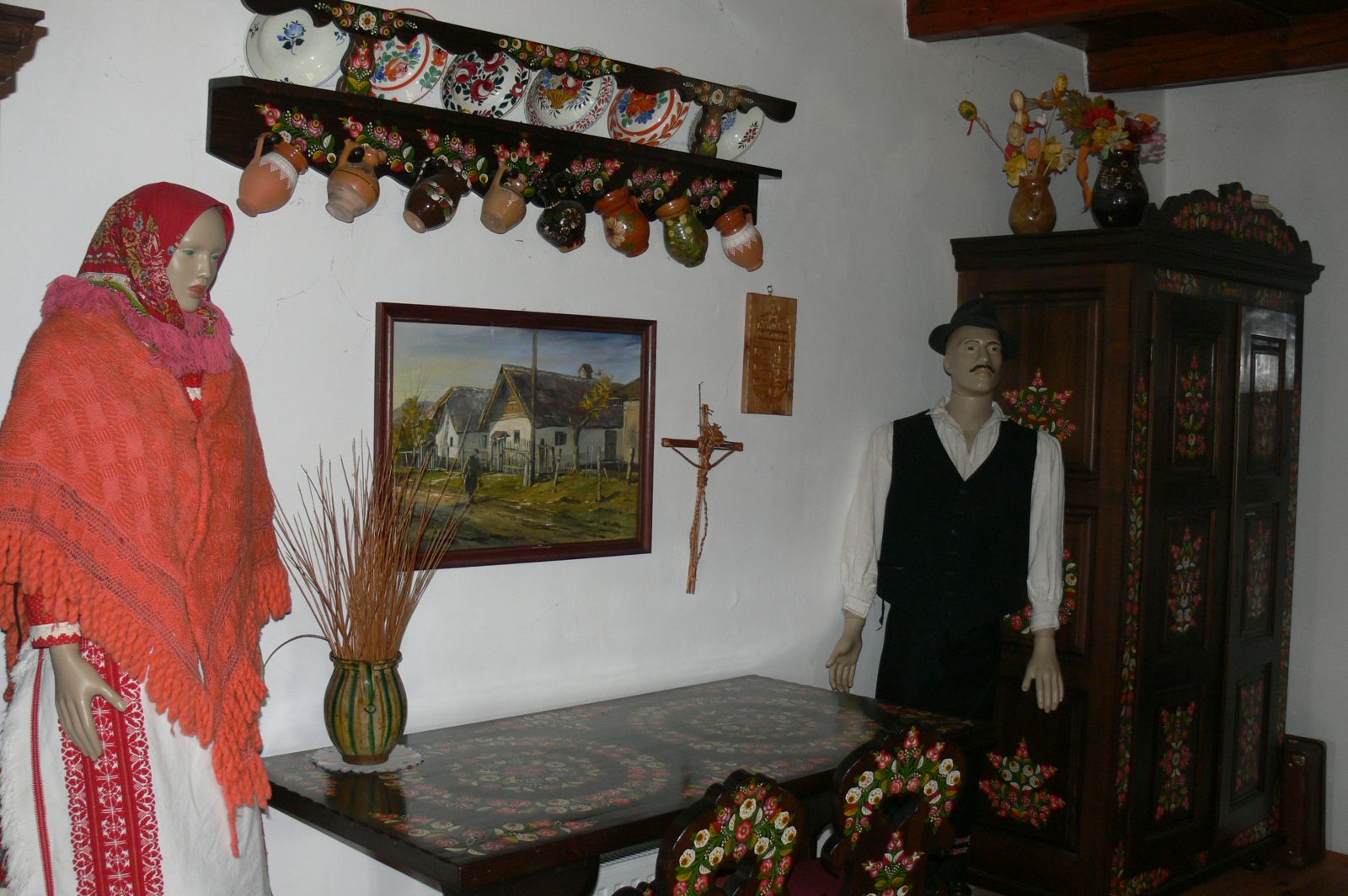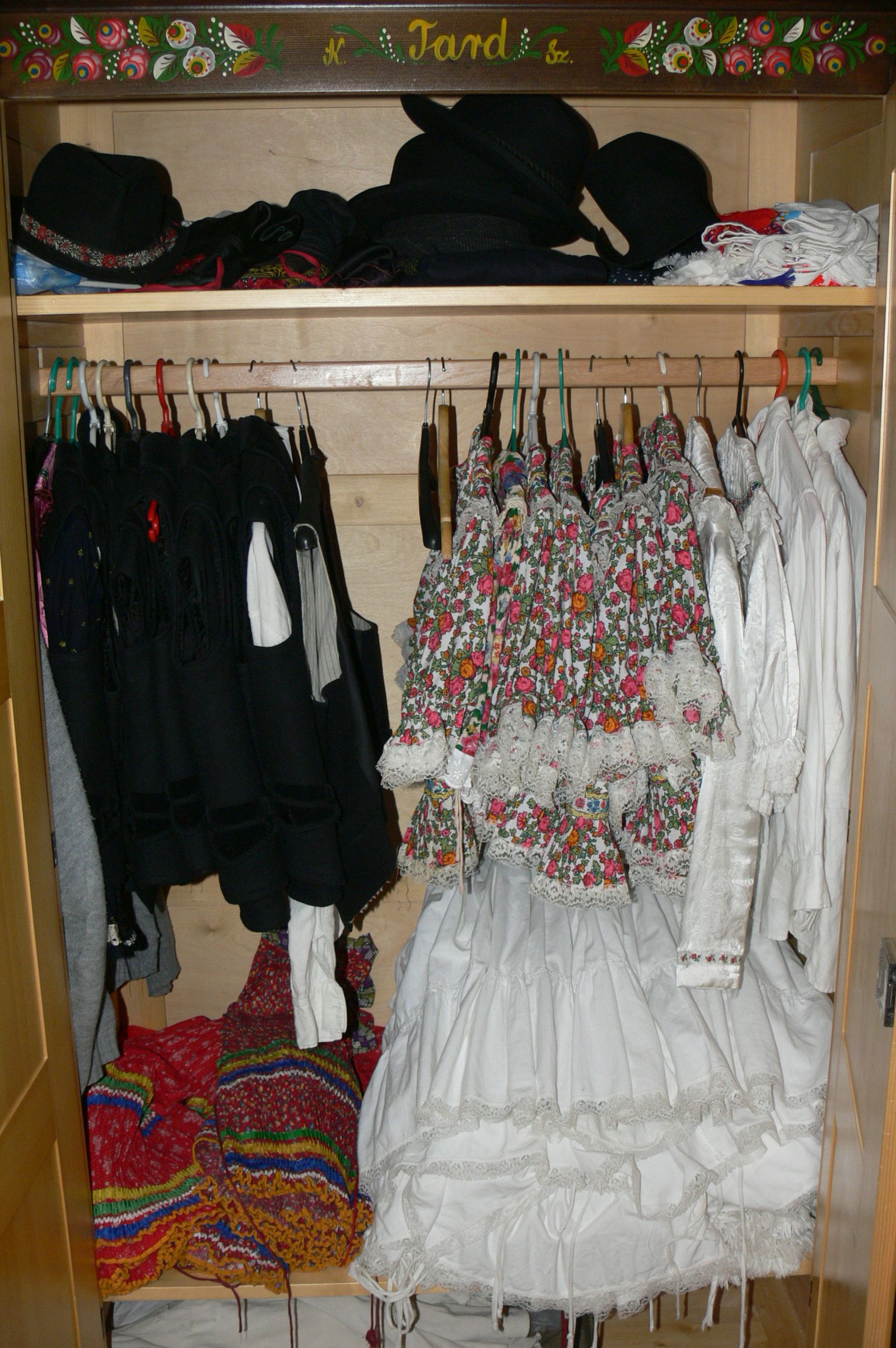 In Mezőkövesd a small area of the town is an open-air museum, with a group of traditional houses and a community center, where you can watch the old ladies working on Matyó handicraft. You can also visit the Matyó Museum in the town center.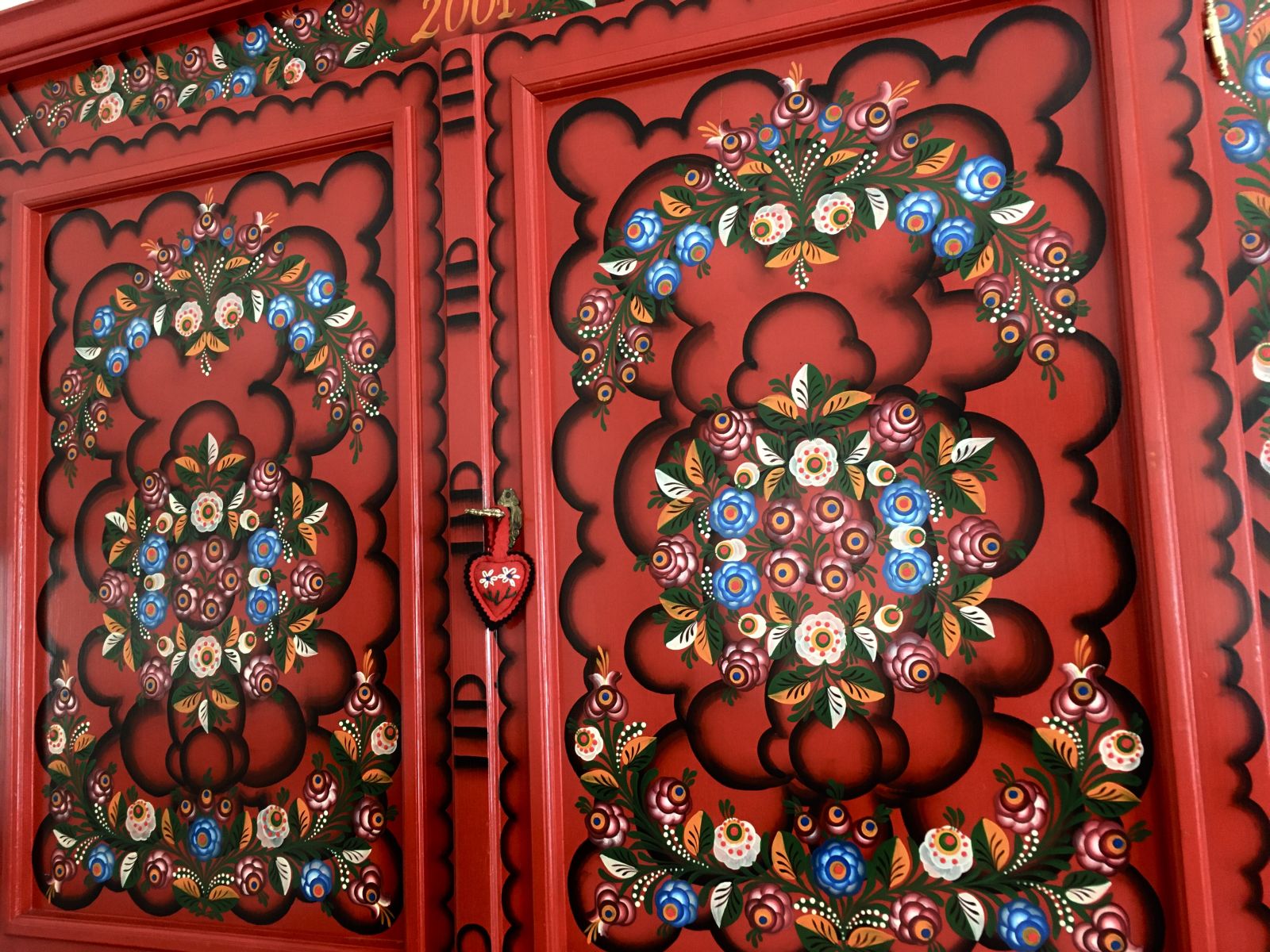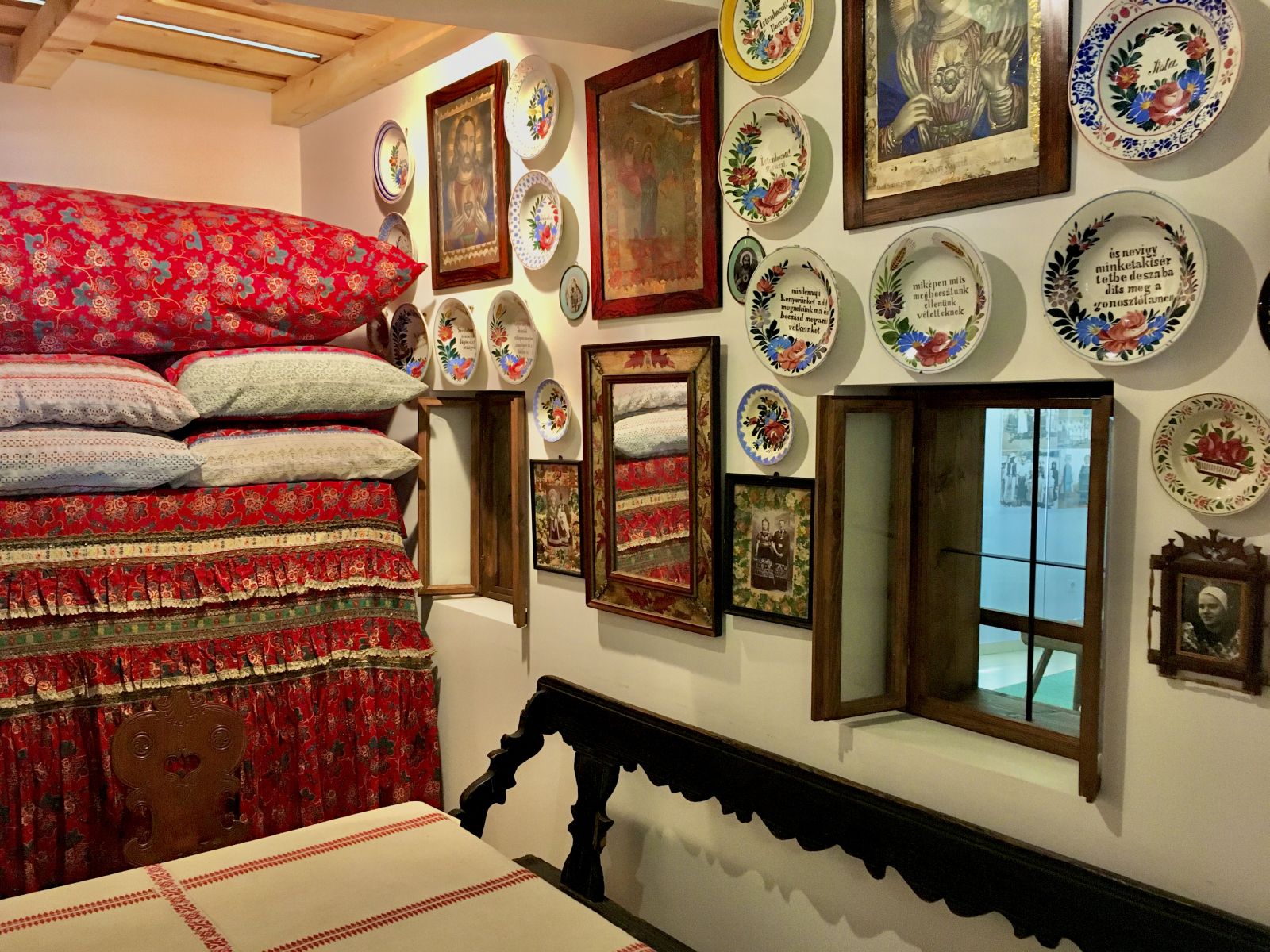 Rece csipke (Rece lace)
The rece lace is an ancient embroidery. A woman from Szomolya served at a house in the Great Plain, and she learned the technique there. When she returned to Szomolya, she taught the other women in the village and it became a local tradition. The inhabitants of Szomolya mostly worked in the fields, so making rece lace meant an additional income for the ladies, especially during winter months.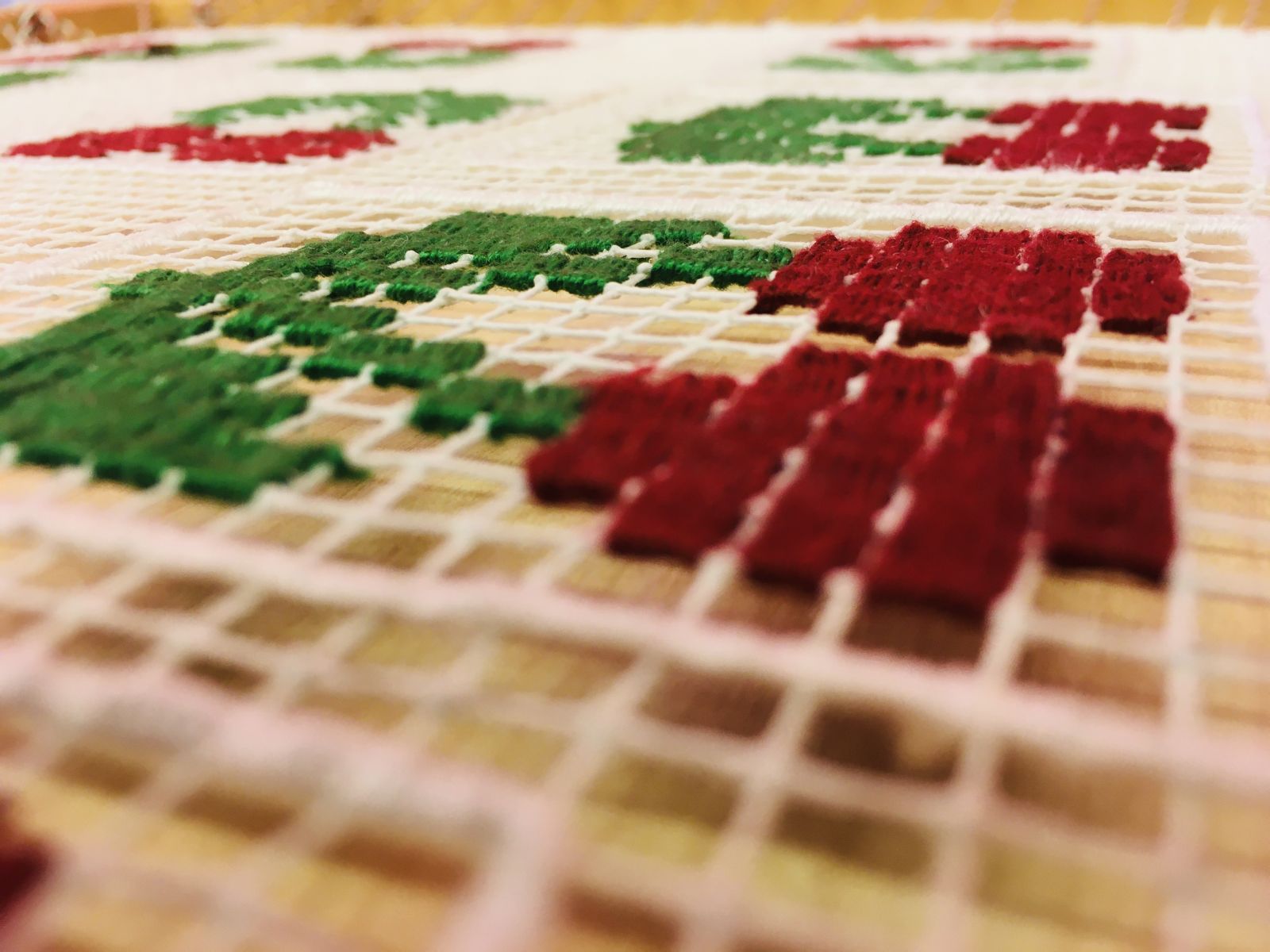 But they worked on the lace during the summer as well, once they had returned from the field. They sat outside their houses together with the neighbours and their laces, and had a good conversation, while the kids were playing around them. It was a time of real social connections instead of today's social media likes. They prepared curtains, table clothes and other textiles for home decoration and sold them at the markets of nearby towns.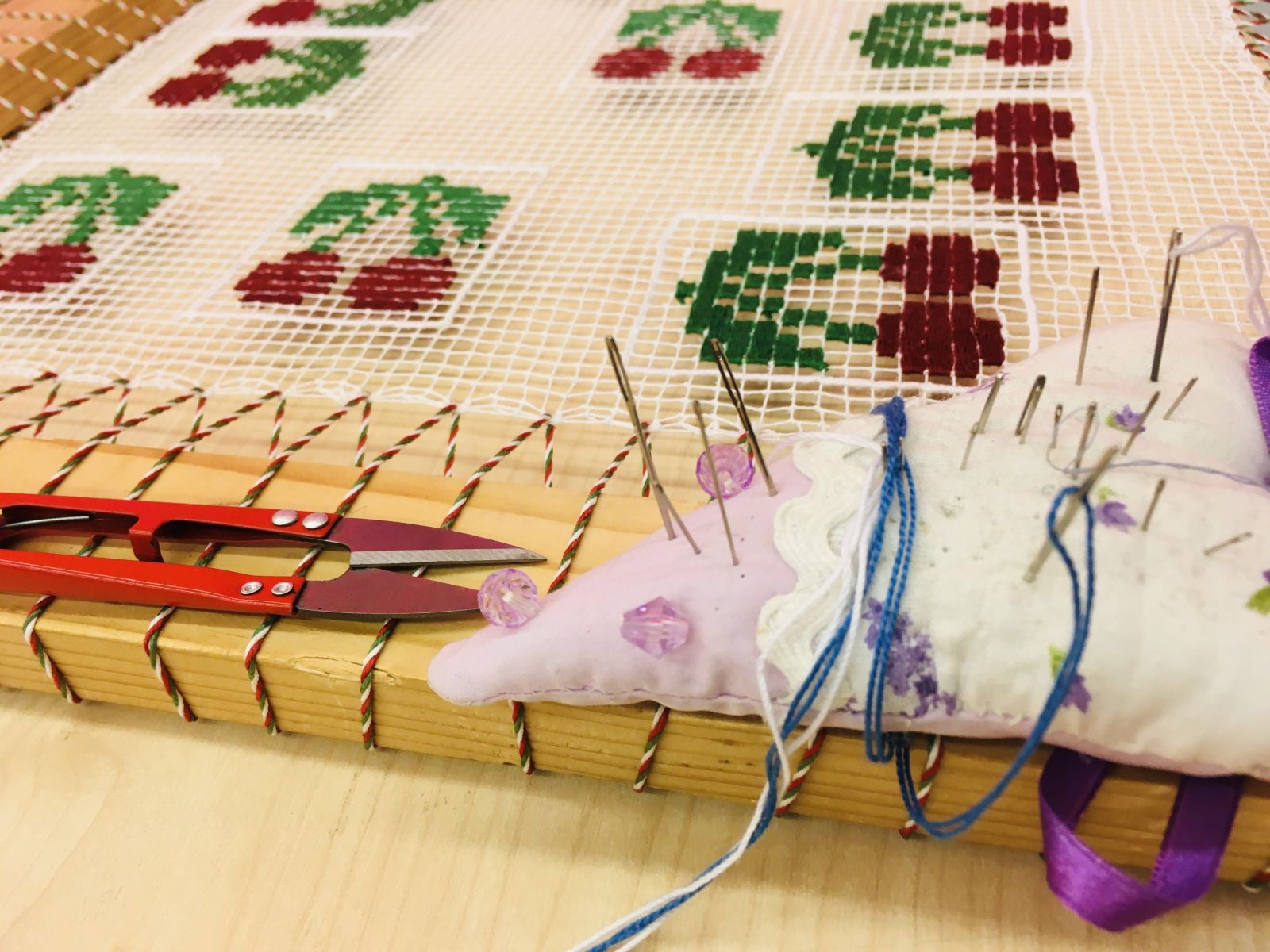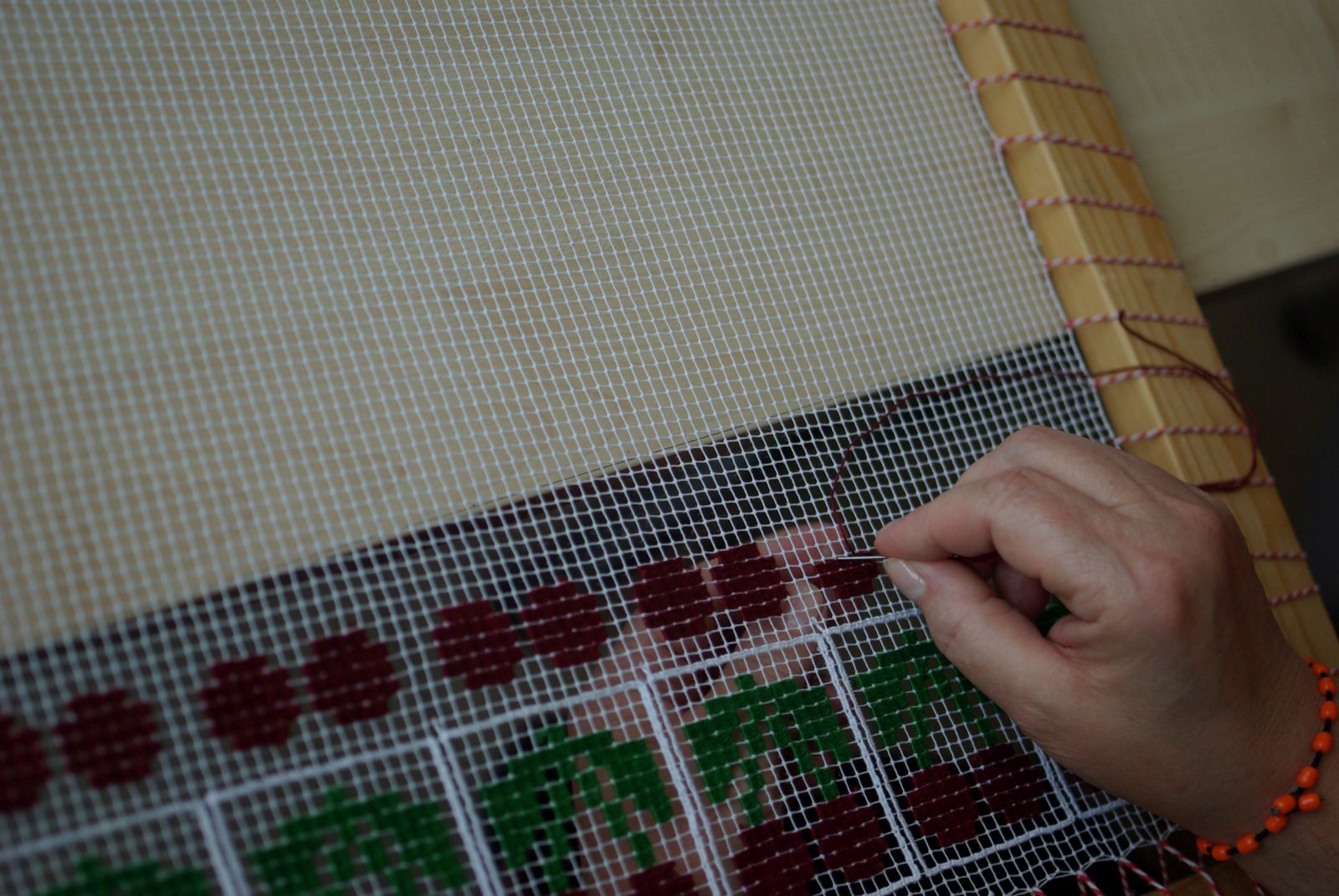 You can see a small rece lace exhibition in the Cultural Center of Szomolya, which is also named after the Black Cherry. We were lucky as we had the chance to watch the local ladies making the lace.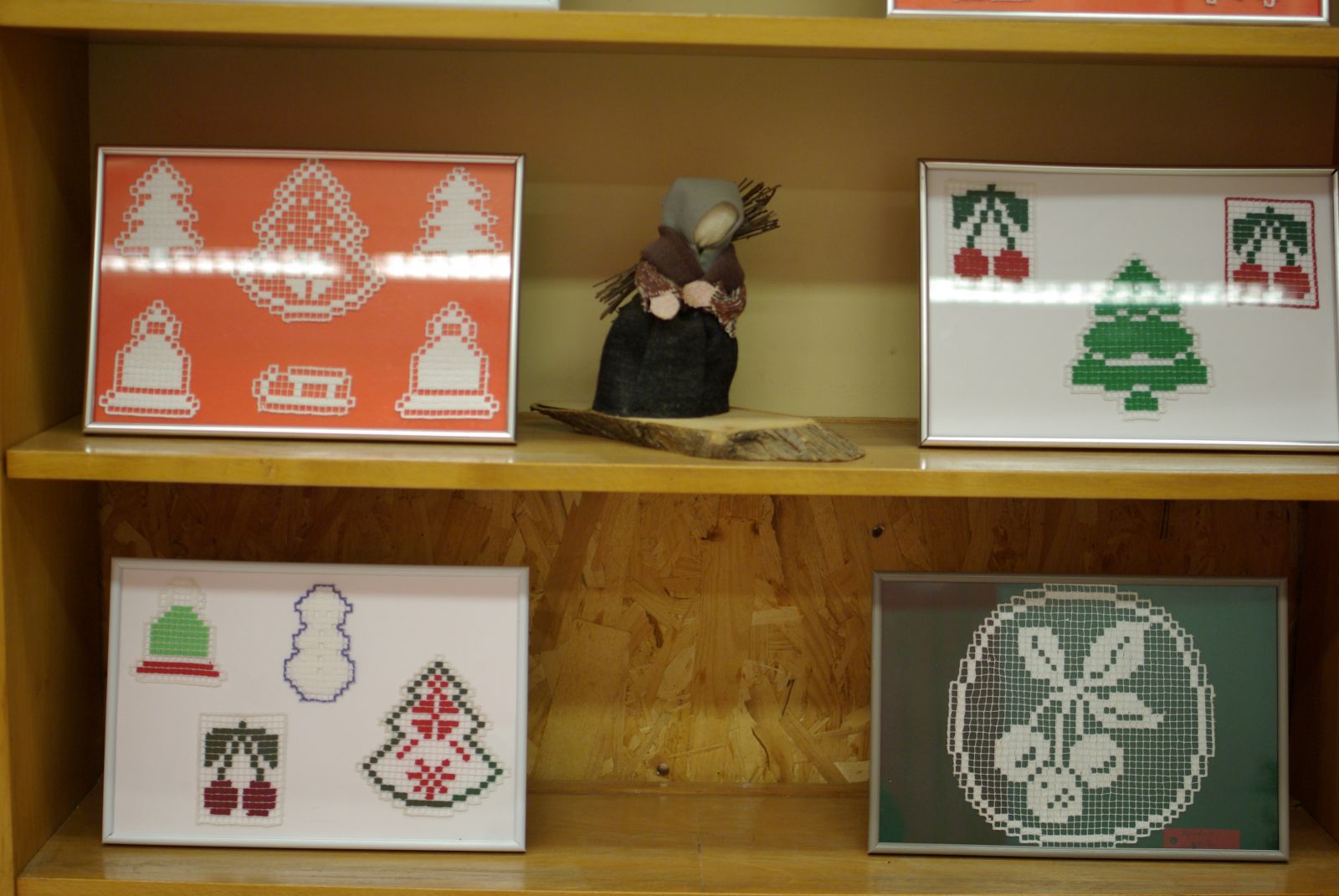 Gastronomy and wine
Let's not forget about the local products of gastronomy and wine when looking for some artisan souvenirs in the area. Your family and friends will surely be happy if you bring them a bottle of quality wine, some goat cheese or a jar of tasty jam.
Read more about Bükkalja: