The Szigetköz is an ideal slow travel destination. It is located in the northwestern part of Hungary. The name literally means "Island alley", and this is actually the biggest island in Hungary. It is 52.5 kms long and 6-8 kms wide, a plain area surrounded by the Danube and its branches. The area is popular with cyclists, there are also many horse farms around, but above all, it's a paradise for canoe tours.
The Danube has hundreds of small branches here, creating smaller islands and tiny canals. It's very easy to get lost in this water labyrinth, so you need a very good map or a professional guide. Along the many canals you will find reeds and meadows, home to water birds, deer, wild boar and beavers.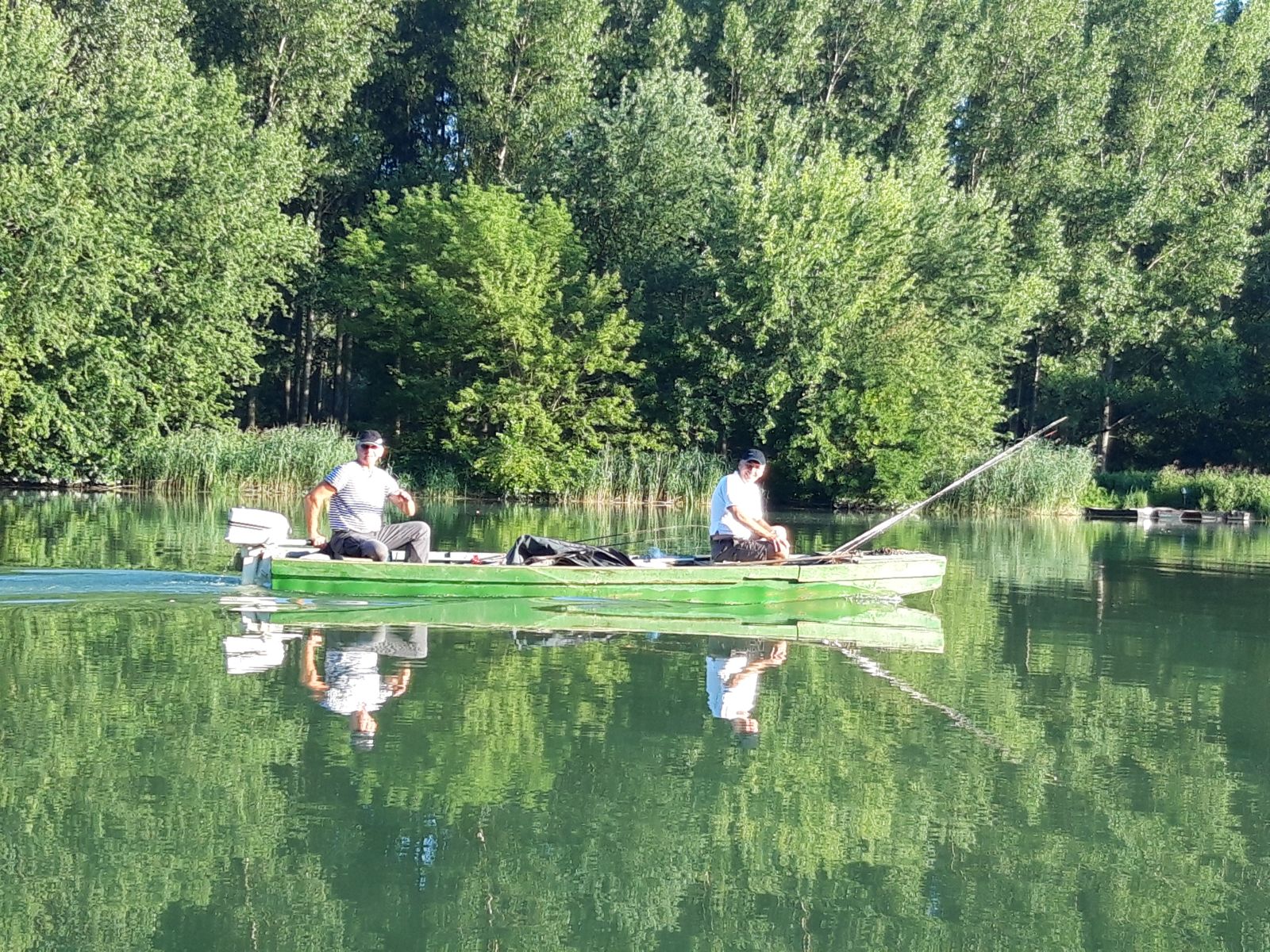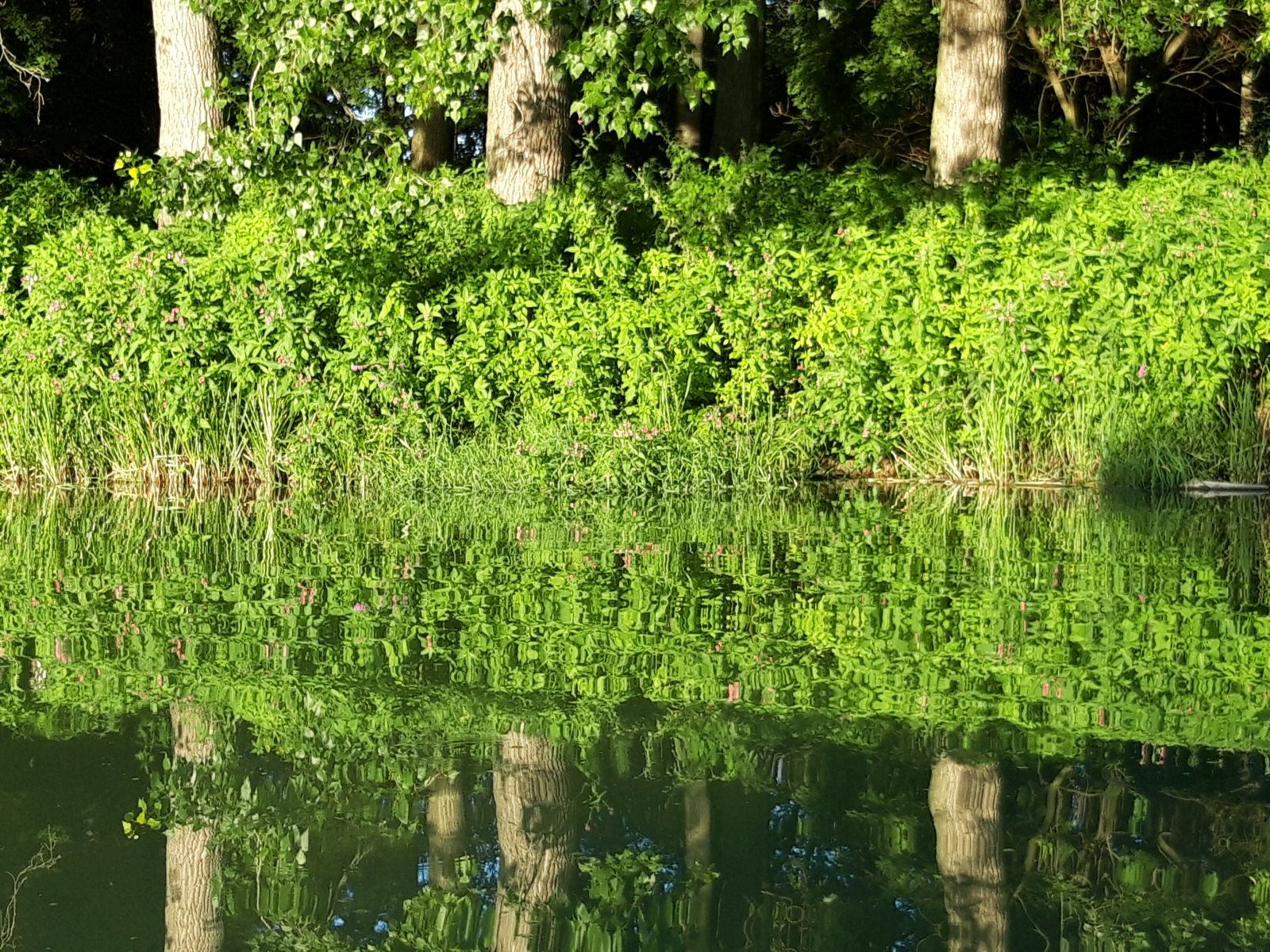 This undisturbed environment is our favourite location for canoe tours in Hungary, besides the Danube Bend. The water is very calm, shallow in many places, and warms up easily during the summer, so it's perfect for families with smaller children as well. Our daughter and her little friends had so much fun swimming, jumping and splashing each other, while the adults enjoyed swimming in deeper areas.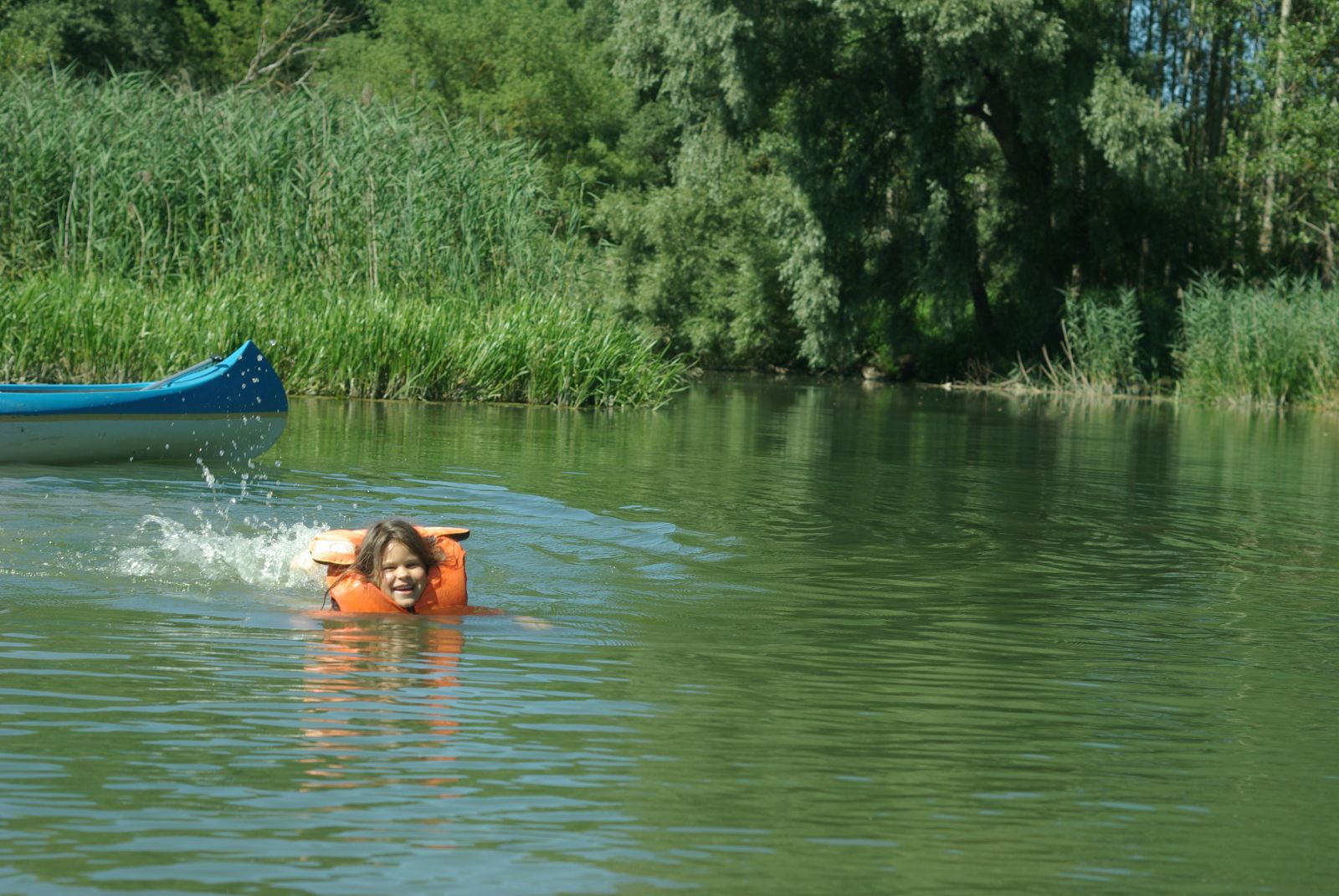 A canoe tour in the Szigetköz is really slow. Nowhere to rush, we take our time, discovering the hidden branches, looking for animals and stopping often for a refreshing dip. We won't find civilization during the day, so we take a picnic lunch with us. For dinner you can find bars and restaurants in the villages, but our groups usually prefer to make a campfire and cook something together in a cauldron. We share some Hungarian wine or pálinka (typical Hungarian fruit brandy) and if we are lucky, someone also has a guitar.